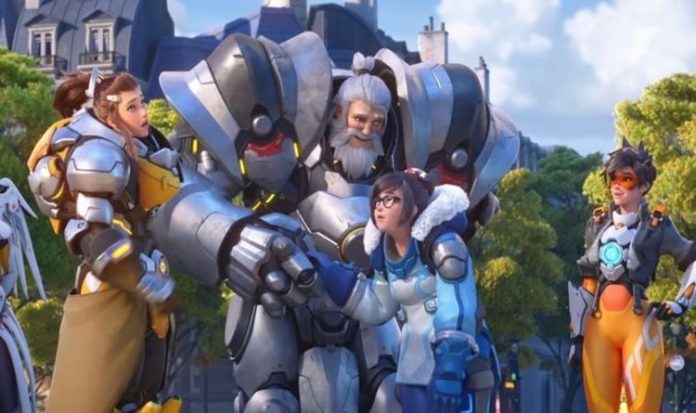 Overwatch 2 development isn't as far along as fans would hope, according to new reports that have surfaced online.
Blizzard has been pretty upfront about the state of Overwatch 2, admitting that the game is still a long way off from being released.
However, recent comments made during a Twitch stream suggest that Blizzard is even further behind than expected, and that fans will be waiting a very long time for the sequel to launch.
In a recent stream by popular Twitch user Metro, the personality was asked if he had information about Overwatch 2.
Metro said that development was going very slowly, and that the planned Overwatch 2 release date had been delayed within the studio.
It was also suggested that new Overwatch 2 heroes would be revealed during next month's virtual BlizzCon event, instead of extensive gameplay footage.
It's worth taking the comments with a grain of salt for now, although we should find out exactly how the sequel is progressing during the February event.
One thing we do know is that Blizzard is that the Overwatch sequel is the main priority of Jeff Kaplan and the Overwatch development team.
In a developer update on YouTube, Kaplan said: "As you know our big focus is Overwatch 2, which we will be talking more in February with BlizzCon Online coming up.
"Can't wait to talk to you more about Overwatch 2. Can't wait to show you more with Overwatch 2. We know it's been too long, we know we've been quiet."
While it's unlikely Blizzard will release any new heroes for the current game, the company is still supporting the game with new content and regular events.
The most recent addition came in the form of a brand new free-for-all map, which launched alongside a selection of new challenges.
To celebrate last week's launch of the Kanezaka map, fans have until January 25 to complete the Kanezaka Challenge and earn a new skin for Hanzo.
According to Kaplan, the Kanezaka map features lots of contextual storytelling, as well as one or two Easter eggs for long-time fans.
For example, the map is said to contain a cat cafe, complete with virtual representations of the cats belonging to members of the development team.
The map is also said to have a tremendous flow, and has been designed to take advantage of various characters' strengths.
The Kanezaka map features a pottery shop, the Tora no Sumika nightclub, and a tower at the centre of the city.