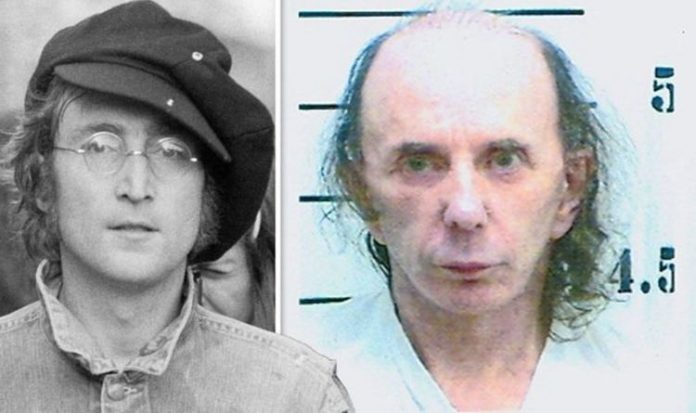 A year after John Lennon's second solo album, John Lennon/Plastic Ono Band, the star began working on Imagine, the legendary 1971 album which featured such hits as Imagine, and How Do You Sleep? Years later, in Lennon's book about the album's production – Imagine John Yoko – Lennon spoke out on why he brought famed music producer Phil Spector into the album's production in the first place. Spector, who recently died whilst in prison for murder, was infamous for being ruthlessly cruel to his pop acts – but Lennon explained how he "didn't allow" Spector to treat him that way.
Speaking in his book, Lennon candidly wrote about the arrival of Spector into the album's creation.
He said: "I think it was [The Beatles' business manager] Allen Klein's suggestion… I was pleased with the result of Spector's work and anyone who can make a record like [Tina Turner's] River Deep, Mountain High must be good."
Yoko chimed in to say: "We had [a lot of] musicians and they were all incredibly talented and we didn't want them to get upset by Phil's working methods.
"He would sometimes treat musicians like paid staff to be ordered around, as they used to do in the studios in the 1950s."
READ MORE: Beatles members: Why George Harrison threatened to quit 'for good'
Apparently, Lennon, Ono, and Spector all "got on really well with one another."
He also corroborated Lennon's claims, adding: "Even with Phil there, John was running the show. You can hear Phil's production touches on the album, for sure, but John was very much in charge."
Lennon had already worked with Spector in the past on The Beatles' final album, Let It Be.
According to reports that came out years later, Spector wanted to make some big changes to the album before it was released.
In Spector's final mixing, he wanted to remove Don't Let Me Down, and replace it with a 1968 version of Across the Universe.
Lennon apparently enjoyed how Spector worked, saying at the time: "When Spector came around, we said, well, if you want to work with us, go and do your audition.
"He worked like a pig on it. He always wanted to work with The Beatles, and he was given the s***tiest load of badly recorded s***, with a lousy feeling toward it, ever. And he made something out of it. He did a great job.
"When I heard it, I didn't puke; I was so relieved after six months of this black cloud hanging over me that this was going to go out
READ THE ORIGINAL REPORT HERE