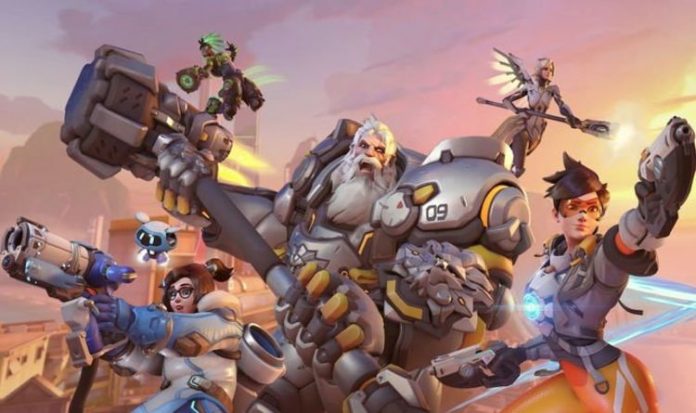 After months and months of silence, Blizzard is finally getting ready to reveal more about Overwatch 2.
The upcoming Overwatch sequel was first announced back in November 2019, specifically during Blizzard's annual BlizzCon event.
BlizzCon will make a return alongside new Overwatch 2 gameplay details in February 2021.
That's according to Overwatch director Jeff Kaplan, who said that the game would be shown during the online event.
In a developer update on YouTube, Kaplan said: "As you know our big focus is Overwatch 2, which we will be talking more in February with BlizzCon Online coming up."
"Can't wait to talk to you more about Overwatch 2. Can't wait to show you more with Overwatch 2. We know it's been too long, we know we've been quiet."
Kaplan did, however, point out that the game still has a long way to go before it's ready, so maybe don't count on a 2021 release date.
Elsewhere in the video, the Overwatch director discussed new Free-for-All map Kanezaka.
You can find out more about Overwatch 2 and the brand new Kanezaka map by watching the developer diary below.
According to Kaplan, the map features lots of contextual storytelling, as well as one or two Easter eggs.
For example, the map is said to contain a cat cafe, complete with virtual representations of the cats belonging to members of the development team.
The map is also said to have a tremendous flow, and has been designed to take advantage of various characters' strengths.
Fans will be able to try out the map in December via the public test server. It will be released in full in early 2021.
It's been a busy week for Overwatch fans, as Blizzard launches the Winter Wonderland event for 2020.
The Winter Wonderland event features a whole host of new skins, items and rewards, which can be unlocked by opening loot boxes.
"Get ready to sleigh the competition with the return of Overwatch Winter Wonderland!" reads the official description.
"Unwrap new cosmetics, earn weekly rewards, and admire the delightfully festive décor on your favorite decked-out holiday maps. Steamroll the competition as Conductor Reinhardt, make your enemies' winrate absolute zero as Ice Empress Moira, or waddle your way to a win as Penguin Mei.
Needless to say, the Winter Wonderland event also sees the return of limited time game modes like Snowball Deathmatch and Yeti Hunter.
"Plus, team up with friends to play the returning Snowball Deathmatch, Yeti Hunter, and Snowball Offensive brawls, and check out a frosty new way to play: Freezethaw Elimination!"