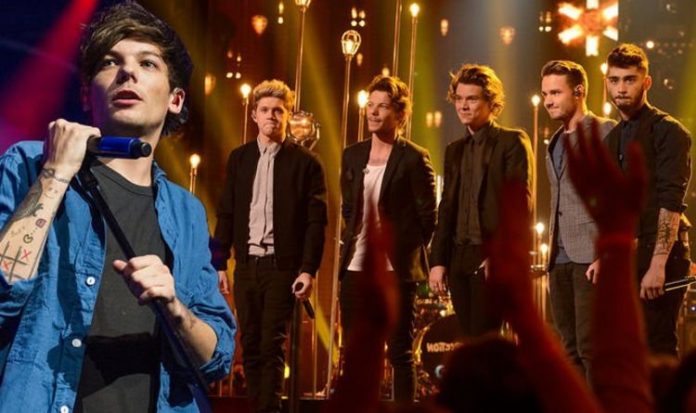 One Direction became a phenomenon shortly after their time on The X-Factor in 2009. Once the band had been formed, Harry Styles, Liam Payne, Zayn Malik, Louis Tomlinson, and Niall Horan took the world by storm with their hits and international tours.
Although the band were worth a reported $340 million at the peak of their popularity, they decided to go their separate ways.
Malik left the band in 2015 during a world tour, citing stress, and wanting to be a "normal 22-year-old".
Just a year later, the remaining members of the band brought One Direction to an end, leaving their dedicated fanbase overcome with grief.
A new hope could be on the horizon for fans, however, as the odds on the band getting back together have increased dramatically.
READ MORE: One Direction: Harry Styles RESPONDS to rumours he is taking 007 role
Odds are currently sitting at 2-1 on the band jumping on the Somerset stage and playing some of their classics.
Coral's John Hill said: "The boys have all had a great amount of success as solo artists, however, our betting suggests they will get back together as a group next year.
"2021 could be a huge year for 1D fans as the boys are odds-on to release a new album and are prominent in the betting to feature at Glastonbury."
The new album could already be on its way, as Louis Tomlinson recently gave a cheeky hint he was working on some material.
Tomlinson has been getting questioned by his fans on Twitter over when he would be releasing new music.
To which he cryptically responded: "Wrote 4 songs in 4 days. It's cooking."
With so many rumours suggesting the band is getting back together in the coming months, could these new songs actually be for One Direction?
Tomlinson released his debut solo album Walls in January of this year. It sold just 35,000 copies.