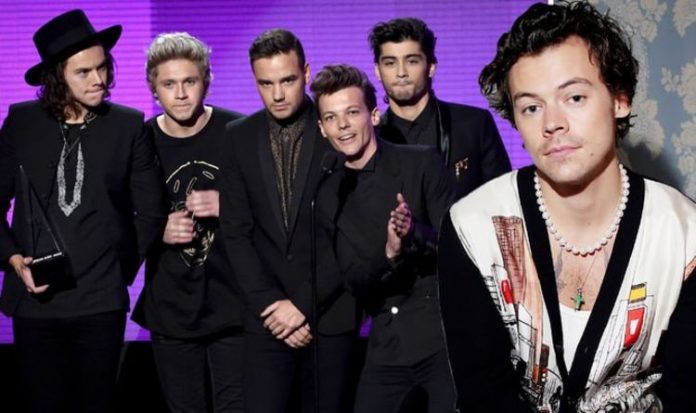 The fall of One Direction was truly a tragic time for their fans. After Zayn Malik left in the beginning of 2015 citing stress, fears began spreading within their fandom that the band would crumble without him. While the remaining four members of the team, Harry Styles, Liam Payne, Louis Tomlinson, and Niall Horan, still stayed strong without Zayn, they announced the band's hiatus by the end of the year. Since then, each of the band members have been working hard on their solo work.
The four remaining members of the band have also been asked on numerous occasions whether they will be reuniting anytime soon.
Now, the latest 1D singer to speak out about a reunion is Harry, when he recently brought up the hiatus in an interview.
Speaking candidly about leaving the band, Harry alluded that he won't apologise for his time in the hugely successful gang.
He said: "When you look at the history of people coming out of bands and starting solo careers, they feel this need to apologise for being in the band."
READ MORE: One Direction: Niall Horan opens up on writing 'toxic' new music after Heartbreak Weather
Harry went on to mimic: "'Don't worry, everyone, that wasn't me! Now I get to do what I really want to do.'"
He quashed these thoughts by adding: "We loved being in the band. I think there's a wont to pit people against each other. And I think it's never been about that for us."
Harry then hinted that the current hiatus status of the band is a form of metamorphosis for the former members.
He continued: "It's about a next step in evolution."
Liam Payne also recently chimed in with some comments about the return of the band.
Speaking on Capital FM, Liam told Roman Kemp it may happen at some point in the "future".
First, Liam jokingly commented: "Ooh for Christmas? Who knows!"
The Familiar singer then explained: "I definitely think in the future there's time for it."
Despite this good news, Laim added: "But I think everyone is enjoying doing their own solo stuff right now.
"I mean it's always hard to speak on behalf of everyone because I feel like I get asked this more than any of the rest of the boys.
"But yeah, you know we've spoken a lot more over the time of COVID, I'd say more than any time we've spoken before, which has been great."
He clarified: "But yeah, some time in the future I'm sure."
READ THE ORIGINAL REPORT HERE