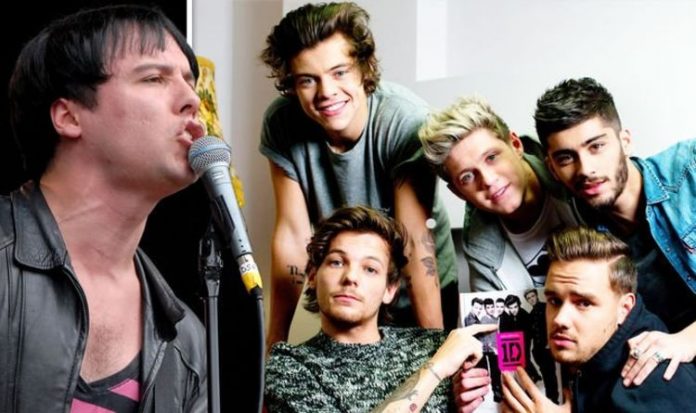 The beginning of One Direction's split began in March 2015 when Zayn Malik left the band during a tour in Asia. Six months later, the group announced they were going on an indefinite hiatus, bringing their six-year journey to an end. Shortly before Zayn left, indie band The Cribs had written two songs for the pop quartet.
The Cribs members Gary and Ryan Jarman recently spoke in an interview about working with One Direction.
Gary said: "There were definitely conversations between our managements, and me and Ryan were supposed to go to Los Angeles and London to do some writing."
Despite the fact The Cribs had already written two songs for 1D, the collaborative writing and recording sessions never happened.
Gary revealed: "Our schedules clashed," bringing their team-up to an end.
READ MORE: One Direction 2021 reunion may secure Super Bowl halftime show gig
The singer did go on to announce which songs the band had originally penned for the biggest boyband in the UK, however.
Gary said: "We actually had Burning For No One and An Ivory Hand earmarked for One Direction on a demo."
The star added: "But when the sessions never happened, we used them ourselves."
Both Burning For No One and An Ivory Hand were featured on The Cribs' sixth album, For All My Sisters.
Ross said: "Harry Styles was spotted on either his first date with Taylor Swift, or meeting Taylor Swift's mum. [And] in the paparazzi shots, he was wearing a Cribs T-shirt. So he wanted to make a good impression!"
The band may have an opportunity to write for One Direction again in the future, however, because the odds on them reuniting have been slashed dramatically.
Bookmaker Coral has given 1/2 odds on One Direction getting back together in 2021.
The band's reunion would mean they are returning to the studio to write a sixth album as well.
Not every member of the band is poised to return, however.
Currently, Zayn has 4/6 odds on not reuniting with the band if they were to get back together this year.
Coral's John Hill said: "It could be good and bad news for One Direction fans this year.
"The good news is that the group are long odds-on to get back together in 2021. The bad news is Zayn is unlikely to be part of it."
READ THE NME REPORT