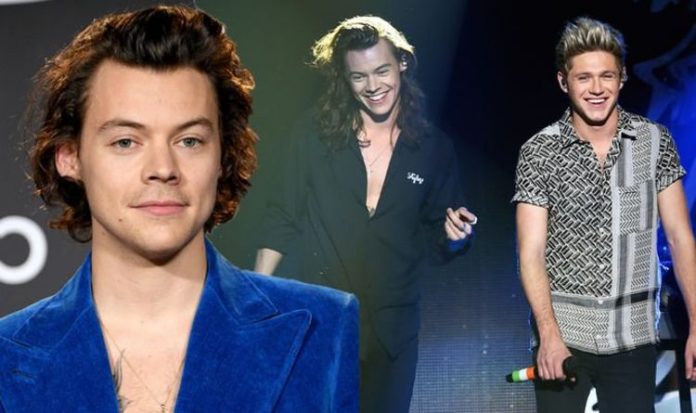 One Direction broke the hearts of fans in 2016 when they announced they would be bringing their incredible journey as a band to an end. 1D originally got together in 2010's version of The X-Factor – where they came third, behind winner Matt Cardle. After that, the team spent five years at the top of the charts, touring the world. 2015 saw the tragic news arrive that Zayn Malik was leaving the team, citing "stress" and wanting to live a "normal 22-year-old" life.
After the band's split, each of the former members went on to create their own successful solo careers.
Harry Styles has arguably been one of the most successful members of the band, as he has sold just under two million albums to date.
While rumours of a One Direction reunion have been floating around all year, no word has yet been revealed on if the former team will be returning to stage.
In a recent interview Styles touched upon working with the boys, and how he thinks about his time with them.
READ MORE: One Direction: Louis Tomlinson 'noticed' Zayn Malik wasn't happy before exit
First speaking out about going solo after being in a hugely successful band, Styles explained: "I think the typical thing is to come out of a band like that and almost feel like you have to apologise for being in it."
Despite this, the 26-year-old revealed that he looked back fondly on his time in One Direction.
Harry continued: "I loved my time in it. It was all new to me, and I was trying to learn as much as I could. I wanted to soak it in.
"I think that's probably why I like traveling now—soaking stuff up."
Fine Line was released in December of last year, and was nominated for Album of the Year at the 2020 Brit Awards.
It also sold well over one million copies, placing itself at 491 in Rolling Stones' 500 Greatest Albums of All Time.
Recently, Niall Horan spoke out about writing new music – but now how his fans might expect.
On releasing new music in the near future, Horan explained in a recent interview: "I'd like to release stuff next year, I doubt it would be this year, and just kind of writing some bits getting in the studio when I can here."
On the topic of new music, Horan said: "I went through a stage of writing absolute, toxic, toxic stuff.
"I'm looking forward to kind of getting into the room with some people and recording some stuff. Hopefully I'll have something next year at some point.
"I would like to come back with a bang. I don't know if I'd like to just throw a song out in the middle of this."
READ THE ORIGINAL VOGUE REPORT HERE