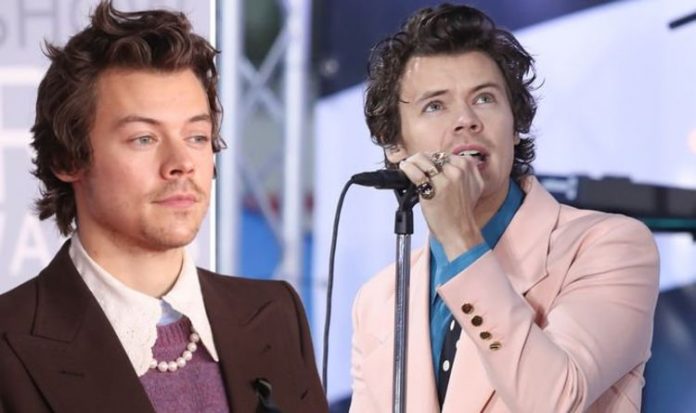 One Direction broke the hearts of many fans in 2015, after it was announced they were coming to an end. The quintet were a little injured shortly after it was announced Zayn Malik had quit the band during the middle of their world tour. Shortly after Zayn's exit, the rest of the band released their final album, Made in the A.M., before announcing their hiatus.
Since the band's split, each of the members have gone on to make the most of their time alone.
Every member of 1D has released solo albums, with the most recent being Niall Horan, who dropped his second album, Heartbreak Weather, in March of this year.
Harry Styles has been perhaps the most successful solo artist out of the bunch, as his latest album, Fine Line, reached platinum status, and sold an incredible 500,000 units.
Although now it is easy to see why Harry has been successful, the young star has revealed he did not always have confidence in his own solo ability.
READ MORE: One Direction: Niall Horan promised band was NOT splitting months before break up
The 26-year-old appeared on The Ellen Degeneres Show, where he spoke about his time as a solo artist.
Ellen first asked the star: "[The album] has been unbelievably successful. And especially, like I said, this is going to be number one this week.
"Aren't you just – aren't you so proud of yourself? Aren't you so happy?"
Harry then explained that, although he is happy, he tried to stay aware of the fact his fame might not follow him after appearing in 1D.
Earlier this week the Grammy Awards' nominations were announced, including three for Harry.
Over the course of One Direction's five-year career, the band never once achieved any Grammy Award nominations.
Harry has now been nominated for three awards at the 2021 Grammys, including Best Music Video, for Adore You, Best Pop Vocal Album, for Fine Line, and Best Pop Solo Performance, for his hit song Watermelon Sugar.
Despite Niall Horan's latest album, Heartbreak Weather, being extremely successful, reaching number one in the UK and Irish album charts, he received no nominations.
Niall recently jokingly spoke out about not receiving any nominations, as he wrote on Twitter: "SNUBBED. Joking," alongside a laughing emoji.
Later on Niall responded to a fan who claimed he had been "snubbed" during from the awards.
Niall wrote: "I wasn't… I'll make the music and it's ok if they decide it's not Grammy worthy this year.
"I'll try my best and hopefully it happens next time or another year."
READ THE ORIGINAL REPORT HERE