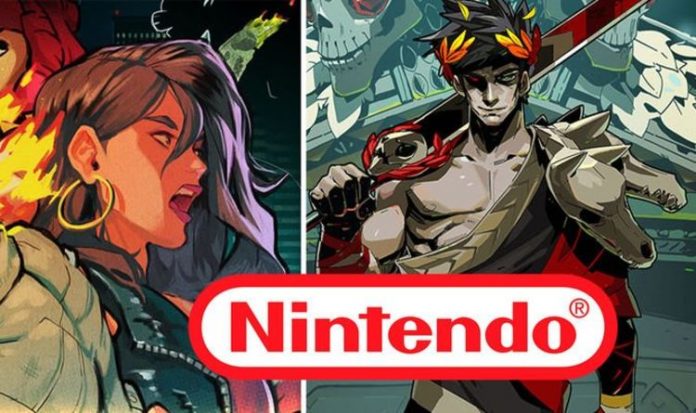 Nintendo Switch fans might want to check out the latest Indie World trailer for a look at some of this year's best games.
Nintendo has released a new video highlighting some of the brightest and best indie games of 2020.
According to the video, the best-selling indie games of the year include Hades, Streets of Rage 4, Spiritfarer, Moving Out and Ori and the Will of the Wisps.
That's on top of titles like Carrion, What the Golf?, Shantae and the Seven Sirens, Super Mega Baseball 3, Superliminal, Sakuna of the Rice and Ruin and Kentucky Route Zero.
Fans are also treated to a look at adventure game CrossCode, as well as beloved 2D platform sequel Bloodstained Curse of the Moon 2.
The final two games to make the cut include the excellent Neon Abyss and The Jackbox Party Pack 7.
Had it launched a little earlier in the year, you've got assume Super Meat Boy Forever would also make the final list.
The sequel to one of the finest platform games ever made launched on December 23 priced at just £15.99.
You can take a look at the best-selling Nintendo Switch Indie games below.
Streets of Rage 4 and Hades are my top picks from the games showcased in the Nintendo trailer.
Streets of Rage 4 is the sequel to the beat-em-up trilogy that first appeared on the Sega Mega Drive.
The new game features additional characters, new moves, a colourful new art style and lots of unlockables. It's a really fantastic package.
"The all-time classic Streets of Rage, known as Bare Knuckle in Japan, is a trilogy of beat 'em up known for this timeless gameplay and electronic dance influenced music. Streets of Rage 4 builds upon the classic trilogy's gameplay with new mechanics, beautiful hand drawn visuals and a God tier soundtrack.
"An iconic series like Streets of Rage got its iconic characters: Axel, Blaze, Adam and other veterans reunited to clean up the streets. With some brand-new moves and kickass tracks to take a listen, our heroes are ready to dish out beatdowns to a fledgling group of ill-advised criminals in full force."
Hades, meanwhile, is a roguelike action role-playing game with almost endless replay potential.
"Hades is a god-like rogue-like dungeon crawler that combines the best aspects of Supergiant's critically acclaimed titles, including the fast-paced action of Bastion, the rich atmosphere and depth of Transistor, and the character-driven storytelling of Pyre.
"As the immortal Prince of the Underworld, you'll wield the powers and mythic weapons of Olympus to break free from the clutches of the god of the dead himself, while growing stronger and unraveling more of the story with each unique escape attempt."
With a steady reward system and randomly-generated level designs, no two playthroughs will ever be the same.