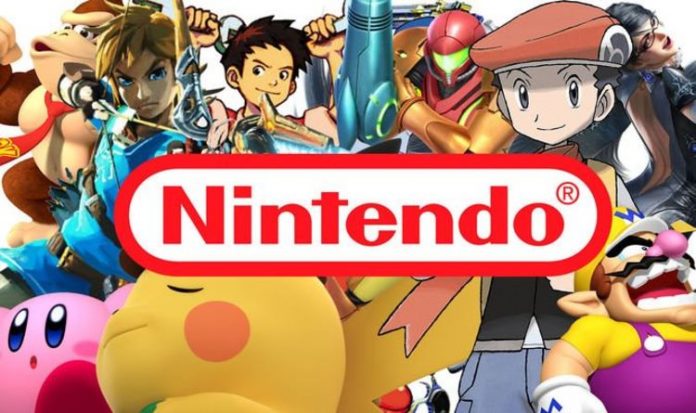 Nintendo Switch fans left disappointed by what's come out so far in 2020 could have this more than made up for them in 2021. Rumours are swirling around what Ninty could have up their sleeves for next year, and from the sounds of it the House of Mario could have a blockbuster year planned to combat the release of the PS5 and Xbox Series X. Breath of the Wild 2 has already been tipped heavily for a 2021 release, as has the long-rumoured 4K Switch Pro console.
But recently a flurry of Switch rumours have emerged, and it could be that Nintendo have a jam-packed schedule for 2021.
First up are the latest claims from well-known and reliable leaker Kelios, who on Twitter is claiming Pokemon fans could have a lot to be excited for next year.
Besides the already announced New Pokemon Snap, Kelios has said a Detective Pikachu sequel is in the works as is a remake fans have long been clamouring for.
Kelios tweeted: "You're going to have your remake next November, stop complaining. And you are going to say "omg Pokemon this is the best license".
While Kelios didn't specifically mention which Pokemon adventure is getting the remake treatment, the likely candidate is Pokemon Diamond and Pearl – with fans long clamouring for a gen 4 remake.
Elsewhere, another notable Nintendo insider – Emily Rogers – has pointed towards a possible launch window for The Legend of Zelda: Breath of the Wild 2.
Rogers on Twitter said there was an 85 to 90 percent chance that BoTW 2 will launch during holiday 2021, so we could be a year away from Link's next big adventure.
It remains to be seen whether the Switch Pro will launch then also, with the other two Switch consoles (the Switch Lite and OG 2017 model) having a new Zelda game release alongside them on day one.
Another leaker has also given an insight into Nintendo's 2021 plans, and if they're on the money then next year could be pretty spectacular.
As highlighted in a post on Reddit, Twitter user @Newmarkomaro has allegedly outlined some of the upcoming games heading to the Switch.
And the leak could point to a jam-packed 2021 with plenty of releases that will send fans wild.
According to Twitter user markomaro, the first half of 2021 will feature New Pokemon Snap, a Pokemon Collection, BoTW 2, a 2D Metroid game, a Fire Emblem Remake and a brand new IP.
And then in the second half of 2021 Nintendo Switch fans will get Bayonetta 3 (at long last), a Zelda Collection, Zelda Wii U ports, the Pokemon Gen 4 remakes as well as a brand new Kirby game and the latest entry in the Donkey Kong Country series.
The leaker claims we could also see a Captain Toad sequel and a new Wario Ware game launch at some point in 2021.
Catch your breath though as that's not all – looking further ahead, @Newmarkomaro also said in 2021 we may get the first glimpse of Pikmin 4 as well as the return of the Advance Wars series.
Those two games will launch after 2021, along with the Detective Pikachu sequel, a Pokemon Let's Go sequel, a new Wario Land, a Zelda Oracle of Season / Oracle of Ages remake, a Paper Mario remake, the long-rumoured Metroid Prime Trilogy Collection, Metroid Prime 4 and the next Mario sports game from Camelot.
Phew. That's a lot to take in. Some of these rumours may sound almost too good to be true, but if even half of them turn out to be true there will be plenty of happy Nintendo fans out there.
As always it's best to take rumours with a pinch of salt until official confirmation.
But the latest 'leaks' could point towards a very exciting few years that Switch fans have to look forward to.