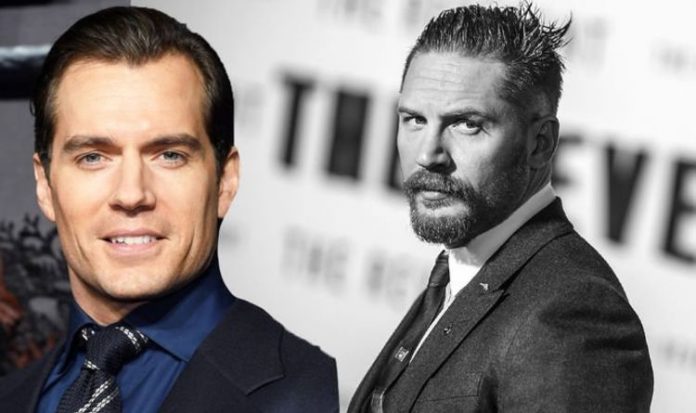 No Time To Die will bring Craig's journey as James Bond to an end later this year. The actor has played the MI6 spy in five films for 15 years and has made his mark on the character's legacy. The actor debuted as 007 in 2006's Casino Royale and gave the hero a new brutal look. This darker version of 007 may be followed-up with another British hard-man – Hardy.
Hardy is best known for appearing in a collection of Christopher Nolan films, including Inception, Dunkirk and the Dark Knight series.
He also played the vicious Alfie Solomons in BBC show Peaky Blinders where he really showed off his brutality.
Although the 43-year-old actor is still the favourite to take over from Craig in the next Bond film with odds at 2/1, Cavill has quickly closed the gap.
According to bookies Betway, The Witcher star Cavill has had his odds slashed from 14/1 to 5/2.
READ MORE: Justice League Snyder Cut trailer out NOW with Jared Leto Joker scene
Cavill's popularity keeps increasing and the actor is due to have a banner year in the TV and film industry. Next month he will be reprising his role as Superman / Clark Kent In Zack Snyder's Justice League (The Snyder Cut).
The film will show Cavill donning the black Superman suit for the first time – a sight DC Comics fans have been longing for since his debut in Man of Steel.
The 37-year-old is also currently filming the second season of hit Netflix show The Witcher, where he plays Geralt of Rivia.
Cavill has already showed off just how dapper he can be as a secret agent in 2015's The Man from U.N.C.L.E.
Both Cavill and Norton are slightly ahead of Netflix star Regé-Jean Page of Bridgerton fame.
The show's fame made Page an overnight sensation, sparking online petitions calling for him to become the youngest Bond ever.
Cavill, Hardy and Page have a lot of competition coming in from overseas, however.
Cavill's fellow Justice League star Harry Lennix recently posited that the role of Bond ought to be played by an American for the first time ever.
He said: "Those British people are always coming over here, playing our parts. We can do something back."
Since then, the odds on "any American actor" taking over the role of 007 have been slashed drastically.
Betway puts a US actor at 10/1 odds on claiming the role.
Lennix's odds were slashed from 100/1 to 66/1, while other award-winning actors including Matt Damon, Leonardo DiCaprio, Brad Pitt and Bradley Cooper all remain at 100/1.
James Bond No Time To Die is due for release on October 8, 2021.