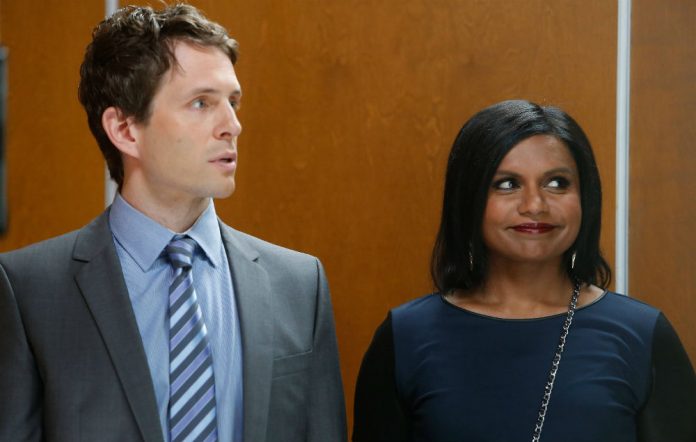 [ad_1]

The 'Mindy Project' and 'Ocean's 8' star shared a picture of herself checking out a script from the show's upcoming thirteenth season
Mindy Kaling has sparked fan speculation that she will make at least a cameo in the forthcoming thirteenth season of It's Always Sunny In Philadelphia.
The actress and comedian, who most recently starred in Ocean's 8, uploaded a photo of herself reading a script from the upcoming season – which is currently being filmed, but has yet to receive even an expected air date – on Tuesday (June 19).
Kaling wrote in the accompanying caption: "It's always sunny when you're visiting your friends on @AlwaysSunny". Check out the picture below.
Always Sunny creator and star Rob McElhenney also posted a picture of Kaling on set, with the actress posing with Kaitlin Olson, Danny DeVito, Charlie Day and McElhenny – who appeared to joke about Kaling replacing Glenn Howerton (who plays Dennis) on the show.
The image has now been deleted from McElhenney's social media channels, but it has been screengrabbed – see it below.
Kaling has previously worked with It's Always Sunny star and executive producer Howerton on her show The Mindy Project.
Back in May, Charlie Day outlined the cast's plan to break the record for the longest-running live-action comedy series.
"I think 15 [seasons] is the record for a comedy, so I imagine we'll all want to hold the record for the longest-running comedy in America," he said.
[ad_2]