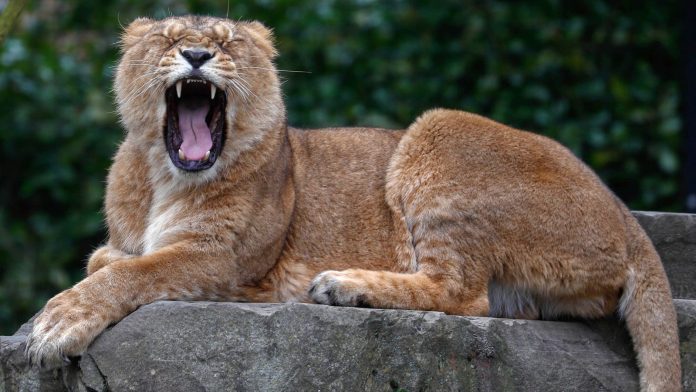 [ad_1]



A lion has been shot dead after it escaped its enclosure at a zoo in Belgium.
The female lion escaped its enclosure at Planckendael Zoo, but did not escape the zoo grounds.
The zoo was evacuated and closed while a veterinarian tried to sedate the animal.
However the zoo later reported she had been shot dead by police.
In a tweet, the zoo said: "After two failed anaesthetic attempts, we had to let the escaped lion sleep. Never did anyone of visitors or staff at risk."
The lion escaped shortly after the zoo's opening time so there were not many people inside. The park is 19 miles north of Brussels.
More follows…
[ad_2]