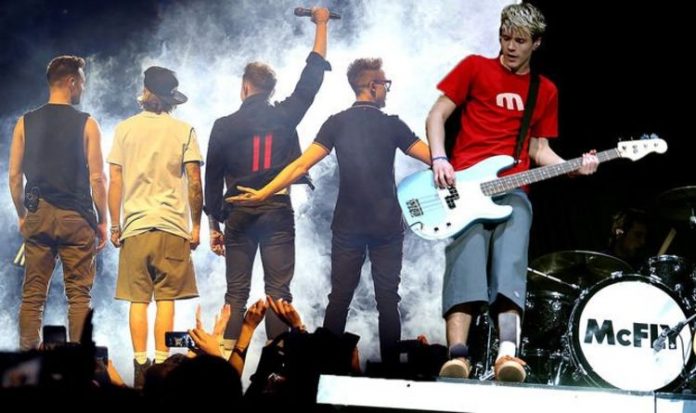 Their fifth album, Above The Noise, was released in November 2010 and included a duet with popstar Taio Cruz.
The following year, however, fans were concerned the band may be breaking up when two of its members – Dougie and Harry – took part in TV reality shows.
Harry took part in Strictly Come Dancing, and won, while Dougie took part in I'm A Celebrity, and also won.
In a surprise turn of events, the band teamed up with their friends James Bourne and Matt Willis of Busted to form McBusted, a new pop supergroup which went on tour and released its own album.
This was a huge success, but it was this which also caused the band to, as Tom puts it, "fall into a hiatus."