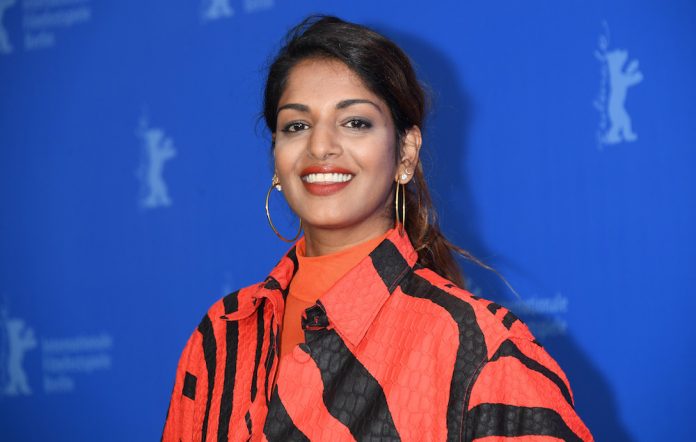 [ad_1]

The film was premiered at Sundance Film Festival earlier this year
M.I.A. has confirmed the release date of her MATANGI / MAYA / M.I.A. documentary and shared the film's poster.
The film was premiered at the Sundance Film Festival earlier this year and has since been shown at several other film festivals.  
MATANGI / MAYA / M.I.A. was directed by Stephen Loveridge and was scored by Paul Hicks and Dhani Harrison, son of Beatles guitarist George. It will be released in the UK on September 22 and in the US on September 28. On Instagram, M.I.A. promised release dates for other countries soon.
The documentary uses personal footage that was shot by M.I.A. (real name Maya Arulpragasm) and her friends over 22 years. An official synopsis reads: 'Inspired by here roots, M.I.A. created a mashup, cut-and-paste identity that pulled from every corner of her journey; a sonic sketchbook that blends politics, art school punk, hip-hop beats and the voice of multicultural youth.
"Never compromising, Maya kept her camera rolling through her battles with the music industry and mainstream media as her success and fame grew and she rose to become one of the most provocative and divisive artists working in music today."
Meanwhile, M.I.A. is set to support Lauryn Hill on her 'The Miseducation Of Lauryn Hill' 20th-anniversary tour this summer. M.I.A. will appear at shows in Boston, Philadelphia, and Wantagh, New York.
[ad_2]