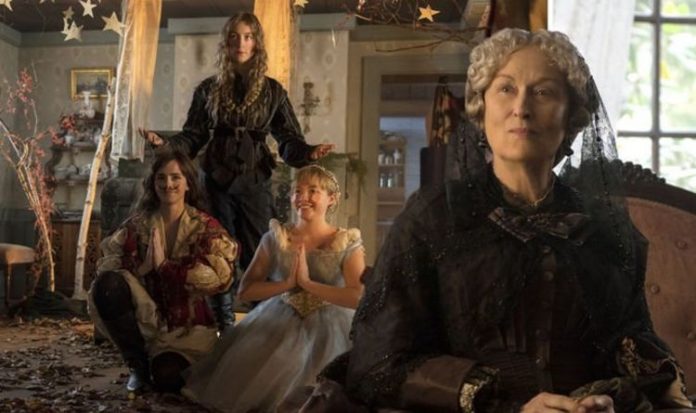 Little Women as a novel has been studied in American schools and loved by fans everywhere. Despite the fact its most recent adaptation did not take home the Best Picture Oscar, its costume designer Jacqueline Durran achieved her second Oscar for her work in the movie. The film was a huge success with fans – but is it available to watch at home?
Is Little Women available to watch online?
At present the movie is available to watch at home in a number of ways.
Firstly, it has been available to buy and download on Amazon Prime Video since May 11.
As well as that, fans of the film can buy the DVD or Blu-ray, which came out on May 25.
READ MORE: Best films of 2019: Which are the Top 10 movies of 2019?
With that being said, the film is now available to watch at home for those of us staying home over Christmas.
The movie is on Sky Cinema at various times over the Christmas period, as well as on NOW TV.
This means, finally, the film is available to stream, and at the perfect time, over the Christmas period.
The film is a firm favourite with families, so this will likely be a popular movie over the next few weeks.
The BBFC writes: "Very mild threat includes sight of a girl falling through ice on a frozen pond; she is quickly rescued.
"There is a mild scuffle between sisters. There is a passing reference to hanging, as well as an oblique reference to working in a 'cathouse'.
"A character dies and people are seen grieving."
Overall, the film is lighthearted and not particularly upsetting, therefore most children should enjoy the adaptation and not find much to upset them – however all parents should consider their own child's needs before taking them along.
Who is in the cast of Little Women?
Saoirse Ronan plays Jo, the protagonist, while her sisters Meg, Beth and Amy are played by Emma Watson, Eliza Scanlen and Florence Pugh respectively.
Their mother, Marmee, is played by Laura Dern while their Aunt March is played by Meryl Streep and their father is played by Bob Odenkirk.
Timothée Chalamet plays Theodore "Laurie" Laurence, while his grandfather is played by Chris Cooper and John Brooke is played by James Norton.
Finally, Jo's love interest Friedrich Bhaer is played by Louis Garrel, publisher Mr Dashwood is played by Tracey Letts and the girls' maid, Hannah, is played by Jayne Houdyshell.