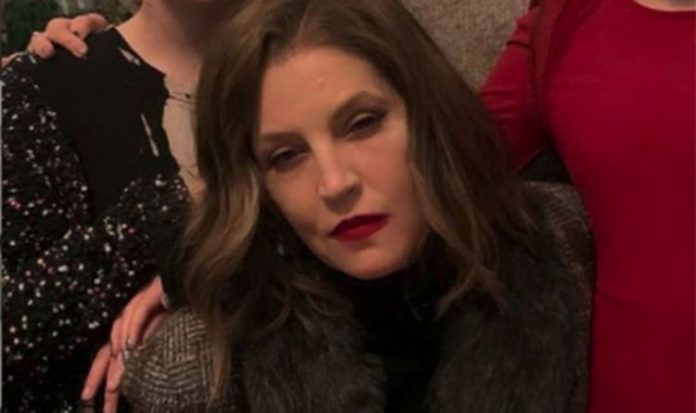 This week, Lisa Marie celebrated her 53rd birthday. Elvis' daughter shared a beautiful picture with her eldest daughter Riley Keogh and twins Finley Aaron Love Lockwood, Harper Vivienne Ann Lockwood. The star has been largely absent from social media for months. Her withdrawal was understandable, following the sudden accidental death of her son, Ben, last July. He was just 27 years old.
Lisa Marie is shown looking serious while her daughters all smile for the camera. Although she has faced unimaginable personal trials over the past year, it should be noted that the star has rarely smiled for photographs. 
Fans were quick to send Lisa Marie their love and well wishes, and also commented they were happy to see her back from her self-imposed absence.
Elvis' daughter also sent fans a message and paid tribute to her daughters.
READ MORE: Elvis told his family why girlfriend Linda was so special to him
Lisa Marie wrote: "Thank you for all of the overwhelming birthday wishes from everyone.
"Like everyday, I couldn't have made it through without these three by my side. LMP"
Riley is Lisa Marie's daughter and eldest child from her first marriage to musician Danny Keogh. The actress, model and producer has carved out a successful career in independent cinema.
She was most recently seen in the high-profile Netflix drama The Devil All The Time.
Benjamin was Riley's little brother and four years younger.
Previously, Lisa Marie marked her son's October 21 with a deeply personal message.
She wrote: 'My beautiful beautiful angel, I worshipped the ground you walked on, on this earth and now in Heaven. My heart and soul went with you. The depth of the pain is suffocating and bottomless without you every moment of every day. I will never be the same.

"Please wait for me my love, and hold my hand while I stay to continue to protect and raise your little sisters and to be here for Riley. I know you would want that.

"Happy Birthday my sweet sweet Boy. You were much too good for this world."