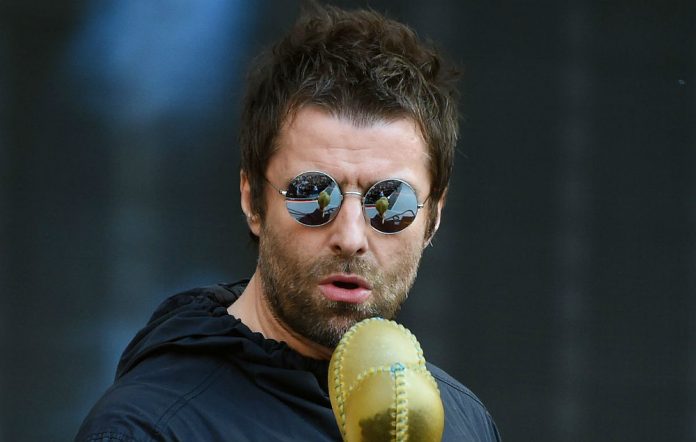 [ad_1]

"I'll have a bit of a break and get out of everyone's hair"
Liam Gallagher says that he is currently "flying through" work on his next solo album – but revealed that he'll be "taking a breather" after that.
The former Oasis frontman only released his acclaimed debut album 'As You Were' in October 2017, but he's already at work on the follow-up and hopes to have it completed by the end of the year.
Due to releasing his music in such quick succession, Gallagher has stated that he plans to take some time off after that to "get out of everyone's hair", but remains open to making more solo records in the future if there is enough demand.
"We're halfway through the next album," he told The Daily Star. "In between touring I've been in LA doing the next one and I reckon it'll be done by Christmas. We're flying through it. It's with the same guys.
He added: "I think we'll do these albums and then I'll have a bit of a break and get out of everyone's hair – and have a breather – and then do a third one if the second one goes well."
Liam Gallagher tour dates and tickets
See Gallagher's full upcoming UK tour dates below. Tickets are available here.
Sat June 23 2018 – ISLE OF WIGHT Seaclose Park
Fri June 29 2018 – LONDON Finsbury Park
Sat June 30 2018 – GLASGOW Green
Fri August 17 2018 – CHELMSFORD Hylands Park
Sat August 18 2018 – MANCHESTER Lancashire County Cricket Club
[ad_2]