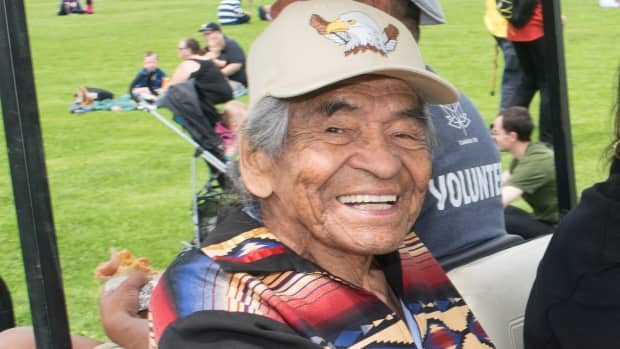 [ad_1]

Mi'kmaw elder Freeman Douglas 'Doug' Knockwood — an addictions counsellor, residential school survivor and author — has died. 
He passed away on Saturday at the age of 88.
Knockwood, from Indian Brook, N.S., used his own experience with addictions and recovery to help many people, said his life-long friend elder Daniel Paul.
"He was a complicated man who started his life up on the wrong track, let's put it that way, fell into addictions," said Paul. "It's something you don't opt for, but it sneaks up on you. All of the sudden you find yourself a prisoner of nicotine and alcohol. That happened to Doug and it took him down a long hard road for quite some time."
Knockwood was separated from his family at 6 years old and placed in the Shubenacadie Residential School. He remained there for a year and half.
He developed addictions at a young age and continued to struggle with alcohol and nicotine while serving in the Canadian Armed Forces.
In the mid 1950s, Knockwood decided to turn his life around, Paul said, and overcame his addictions with the help of Alcoholics Anonymous.
He went on to help establish addictions recovery programs and centres across Canada that have been used by thousands or people, both Indigenous and non-Indigenous.
He also helped develop programs for Indigenous inmates.
Helping others on the path to recovery
Paul will remember him for his dedication to helping others.
"He was a man who believed in donating a great deal of time in trying to improve the life of his fellow human beings."
He hopes that what people will remember from Knockwood is that it always pays to share your life experiences.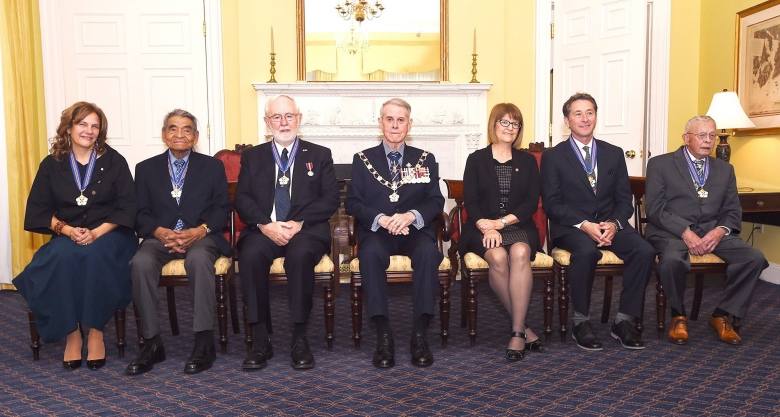 Mi'kmaw Elder Doug Knockwood was awarded the Order of Nova Scotia in 2016. (Andrew Vaughan/The Canadian Press)
"Most people have no appreciation of exactly what an addiction is. An addiction is something that takes a hold of you and it takes a great deal of steel determination to pull yourself out of something like that," said Paul.
"Doug had experience and he was able to sit down and counsel people and talk to them from his own experience and explain to them if they were taking the road to sobriety and a better life, it would not be easy; that they would have many days of trials and tribulations that they would have to overcome on the path to recovery and he was there to help them along the way."  
A roadmap to a better life
In May, Knockwood released a co-authored a book, Doug Knockwood, Mi'kmaw Elder: Stories, Memories, Reflections, chronicling the story of his life, from the colonial trauma he experienced to his recovery and hope.  
"He felt it was the story the he'd liked to be told and that it would be used by succeeding generations as a sort of a roadmap to a better life," said Paul.
"How people can overcome something that has the potential to destroy you and pick up the pieces and put them together and move on and make good use of yourself."
Knockwood received the Order of Nova Scotia in 2016.
[ad_2]