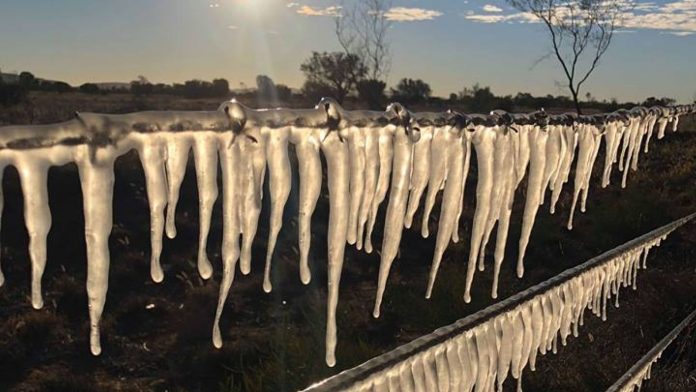 [ad_1]

The UK may be enjoying some balmy temperatures at the moment but parts of Australia are experiencing a cold snap.
Temperatures in the Northern Territory dropped as low as -3.7C on Tuesday, the lowest recorded in central Australia in two years.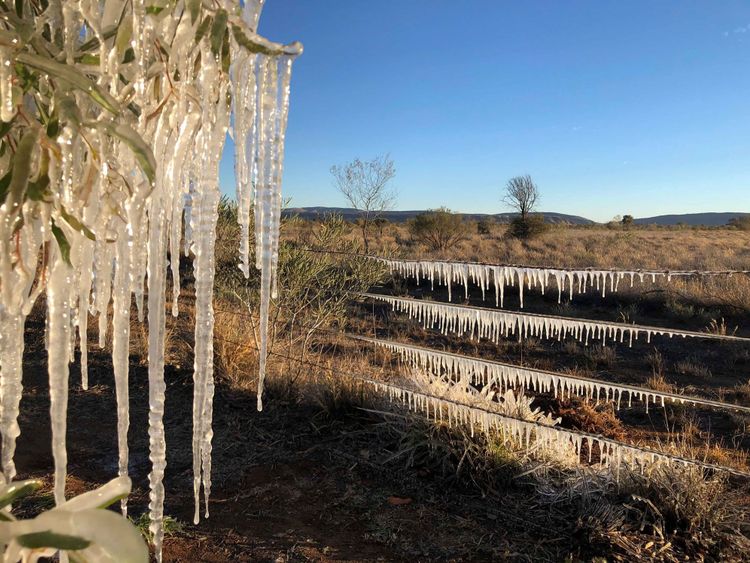 These incredible pictures of icicles were taken in Alice Springs where residents have been battling sub-zero temperatures.
Southern Australia is being gripped by its coldest mornings in seven years while Sydney has been hit by a hail storm and rain.
Low cloud density and a strong wind chill has led to a high-pressure system developing and forcing temperatures to plummet in the eastern half of the country, with snow falling in parts of New South Wales.
Winter begins at the start of June in Australia and finishes at the end of August but extreme temperatures and conditions are relatively rare.
Rainfall is generally quite low with averages of 14mm in the Northern Territory, 98mm in New South Wales and 180mm in Victoria.
The Bureau of Meteorology has issued a severe weather warning for parts of the Hunter, Central Coast and Sydney.
[ad_2]