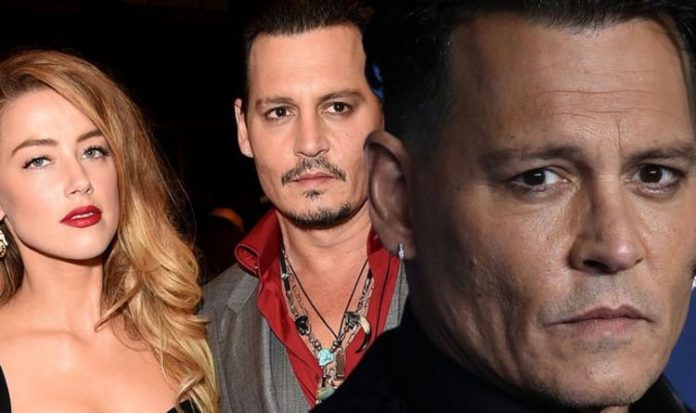 Johnny Depp is best known by younger audiences for his role in the Pirates of the Caribbean movie franchise as Captain Jack Sparrow. However, he has also performed music, playing with legendary rock bands alongside his acting career. His private life has been highly publicised over the years – so is he married and how many wives has he had?
Is Johnny Depp married?
At the moment, Johnny Depp is not married and has not been married since 2017.
He has only been married twice, though his previous relationships were highly publicised.
He has two children, though these were born with one of his long-term partners, Vanessa Paradis, and neither of his wives.
READ MORE: Buddy Holly death: How rock 'n' roll star's death inspired famous song
His first wife, Lori Allison, is a make-up artist to whom Johnny was married from 1983 to 1985.
It is not clear how they met, but they divorced in 1985, after which Johnny had a number of high profile relationships.
He was in relationships with Twin Peaks actress Sherilyn Fenn and Dirty Dancing star Jennifer Grey in the late 1980s, until he met Winona Ryder at the Great Balls of Fire! premiere in June 1989.
They were together for a number of years, becoming engaged in 1990.
They also worked together in a number of films, and they were both frequent collaborators to the director Tim Burton.
In honour of Winona, Johnny had her name tattooed on his arm, with the phrase Winona Forever, though this was later changed to Wino Forever after their break-up.
He was later in a relationship with supermodel Kate Moss before meeting the mother of his children, actress Vanessa Paradis, while filming The Ninth Gate in 1998.
She became the mother of his children, giving birth to Lily Rose in 1999 and Jack in 2002.
DON'T MISS
He and Vanessa split in 2012, after which he began dating his soon-to-be second wife, Amber Heard.
They met on the set of 2009 movie The Rum Diary, and began their relationship after his separation from Vanessa was announced.
They were married in 2015, however Amber filed for divorce from Johnny in 2016, also obtaining a temporary restraining order against him.
Their divorce was highly publicised, with Amber claiming Johnny had verbally and physically abused her during their relationship.
They divorced in January 2017, after which Amber dismissed the restraining order and they made a joint statement.
In early 2019, Johnny sued Amber for defamation over her allegations of abuse, claiming Amber was in fact violent towards him in their relationship.
Amber has denied these claims and in August 2020, she countersued Johnny for harassment on social media, claiming he attempted to orchestrate her being fired from her role in the Aquaman movie series, and as an ambassador for L'Oreal.
Both of these cases are still ongoing, and both parties have denied the claims levelled at them.
At the moment, Johnny is unmarried, and is not known to be in a relationship.