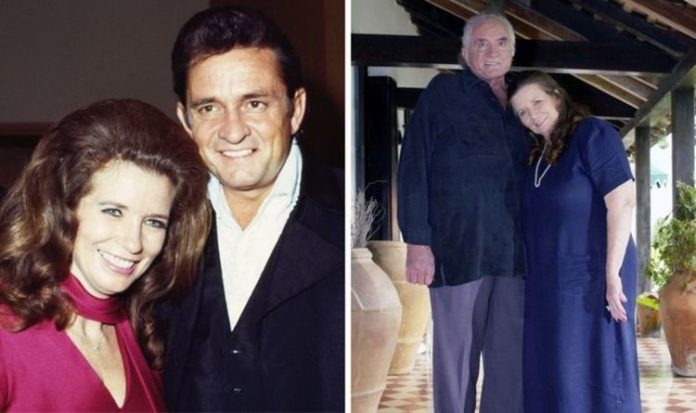 The pair had backstage at the Grand Ole Opry, in 1955, and started touring together with Johnny as a solo artist while June was part of The Carter Family in the early 1960s.
They were incredibly close and it was only two years after his divorce from Vivian that Johnny proposed to June, during a live performance in Ontario.
The couple married on March 1, 1968, in Kentucky, and had their only child together, John, on March 3, 1970.
Johnny also became step-father to June's daughters, Carlene and Rosie, who lived with the family.