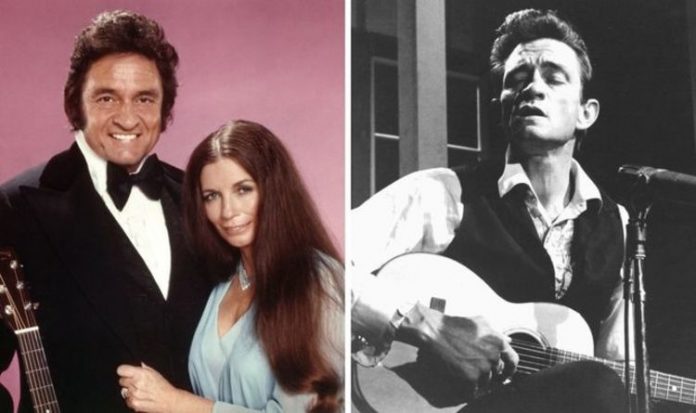 On February 22, 1968, which was 13 years after they met and two years after their marriages ended, Johnny proposed during a live performance in Ontario.
This was not the first time Johnny had proposed, as he had asked June to marry him a few times previously.
These attempts failed, and soon Johnny finally got her to agree to it when he proposed in front of an audience of 7,000 people.
The scene is depicted in the movie Walk the Line, after Johnny brings June on stage to sing with him, only to stop one of their songs part way through.