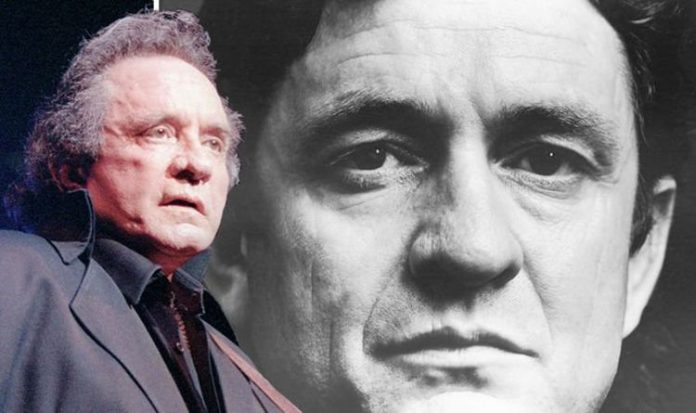 Johnny Cash had a dark period in his recording career in the 1980s when his fame seemed to dwindle. However, in the 1990s, things changed for him as he started teaming up with newer producers with fresh ideas. Soon he began releasing his iconic American recordings, and a performance as a headliner at Glastonbury really cemented his superstar status.
What was Johnny Cash's last song before he died?
The final song Johnny Cash is believed to have written was called Like 309, which featured on his American V album, though this has been disputed.
In 1994, Johnny released his first American album, called American Recordings, which won a Grammy for his folk-inflected country music.
He won another Grammy for Unchained, also known as American Recordings II, released in 1998, after which he released American III: Solitary Man in 2000 and American IV: The Man Comes Around in 2002.
READ MORE:  Brian Jones death: How did Rolling Stones founder Brian Jones die?
Despite struggling with ill-health at this time of his life, he continued to write music and sing, having a major hit single with 2002's Hurt.
This was a cover of Nine Inch Nails' song, written by Trent Reznor for their second album, The Downward Spiral in 1994.
Hurt appears on American IV after Rick suggested it for the tracklisting.
Johnny was not keen on the song at first, partly because the sound of Nine Inch Nails was so far removed from his own work.
According to Rolling Stone, Rick said of Johnny's reaction: "I think it was hard for him to hear it.
"So I sent him the lyrics. I said, 'Just read the lyrics. If you like the lyrics, then we'll find a way to do it that will suit you.'"
Hurt won Johnny another Grammy, but Johnny's success was tarnished when, on May 25, 2003, his wife June Carter Cash died.
He released a statement before his final concert on July 5, reading: "The spirit of June Carter overshadows me tonight with the love she had for me and the love I have for her.
"We connect somewhere between here and Heaven. She came down for a short visit, I guess, from Heaven to visit with me tonight to give me courage and inspiration like she always has.
DON'T MISS
"She's never been one for me except courage and inspiration. I thank God for June Carter. I love her with all my heart."
Johnny continued to record before his death on September 12, 2003, with the final album American V: A Hundred Highways being released posthumously.
The song Like 309 was on this album, and Rick said: "These songs are Johnny's final statement. They are the truest reflection of the music that was central to his life at the time. This is the music that Johnny wanted us to hear…
"I think that American V may be my favorite of all of the albums in the American series.
"It's different from the others, it has a much different character.
"I think that this is as strong an album as Johnny ever made."
Like 309 was one of two original songs on the album, the second of which was I Came to Believe, which he had written earlier.
The song is named after the train, but like many of Johnny's songs, it focuses on darker subject matter like death, and the journey one takes after death.
While this is believed to be his last song, another has also been suggested to earn this title: Engine 143, which was an older folk song recorded by the Carter family.
Even if it is the case that Engine 143 was recorded later, Johnny's final word was given in Like 309, with the lyrics showing how involved he was in the song.