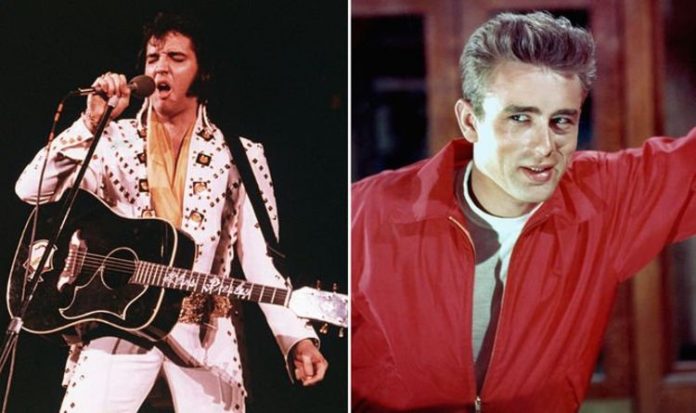 Had the Hollywood icon not died in a car crash aged just 24 in 1955, he would have been 90-years-old on Monday. Despite only starring in three movies (East of Eden, Rebel Without a Cause and Giant), James Dean is set to be recreated in CGI for the upcoming live-action movie Finding Jack. Magic City Films obtained the rights from Dean's family to manifest a realistic version of the long-dead star after Elvis Presley's estate turned down the opportunity.
Announced just over a year ago, Finding Jack will be directed by Anton Ernst and Tati Golykh and is based on Gareth Crocker's novel of the same name.
According to The Hollywood Reporter, the book is based on the existence and abandonment of over 10,000 military dogs at the conclusion of the Vietnam War.
Dean will play an Army unit leader called Rogan in a secondary leading role to a soldier named Fletcher, who attempts to rescue his dog Jack at the end of the conflict.
Originally a recreated young Paul Newman was considered for the part, but now Dean will be the sole CGI character.
READ MORE: James Dean: Move 'disproved' claim about actor's fatal crash
Ernst said: "We searched high and low for the perfect character to portray the role of Rogan, which has some extreme complex character arcs, and after months of research, we decided on James Dean.
"We feel very honoured that his family supports us and will take every precaution to ensure that his legacy as one of the most epic film stars to date is kept firmly intact.
"The family views this as his fourth movie, a movie he never got to make. We do not intend to let his fans down."
Dean's reconstruction in the $40 million will be full-body CGI thanks to actual photos and footage of the star, while another actor will provide his voice. Golykh says she's had a ton of emails from people claiming to do a brilliant impression of the late star.
On the responses to Dean's posthumous casting, in a film in which he has "significant" screen time, Ernst called it "nuts, just nuts."
The Finding Jack director added: "We don't want this to become a spectacle — more than it already is."
While Elvis, who would be 86-year-old this year, isn't being recreated in CGI in the same way anytime soon, he is getting a biopic next year
Moulin Rouge director Baz Luhrmann is helming the Warner Bros movie with Austin Butler in the starring role.
Meanwhile, Tom Hanks will co-star as Elvis' manager Colonel Tom Parker in a film focused on his relationship with The King.
The Elvis movie was originally set to release on November 5, 2021, before being pushed back to June 3, 2022.
According to a synopsis, Elvis is "seen through the prism of [Presley's] complicated relationship with his enigmatic manager, Colonel Tom Parker.
"The film delves into the complex dynamic between Presley and Parker spanning over 20 years, from Presley's rise to fame to his unprecedented stardom, against the backdrop of the evolving cultural landscape and loss of innocence in America. Central to that journey is one of the most significant and influential people in Elvis's life, Priscilla Presley."
READ THE HOLLYWOOD REPORTER ARTICLE HERE