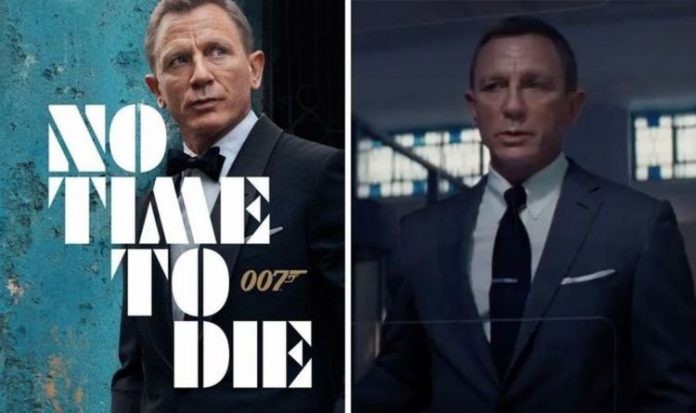 James Bond is always released in cinemas, and the upcoming movie No Time to Die is no different. Due to the coronavirus pandemic, the film has now been delayed twice in order to ensure more people will get a chance to see it in cinemas. Now, there has been talk of the film going onto streaming services – but will that be the case?
Earlier this week, there were reports about No Time to Die, the latest James Bond film, potentially going to Netflix or Amazon Prime.
This would be a huge win for the streaming services, as No Time to Die was expected to be the biggest release of 2020.
As with many others, the film was delayed a great deal, and is now expected to be released in 2021, exactly a year after its original release date.
Similarly, Dune has now been delayed by almost a year, moving from December 2020 to October 2021, while the Disney movie Mulan, was taken out of cinemas and released purely on the Disney Plus streaming service.
READ MORE: Star Wars crew faced MAJOR challenge building Luke Skywalker's home
As a result, reports about streaming for No Time to Die would not be out of the realms of possibility, though MGM has appeared to rule this out.
In The Telegraph, a spokesman did not comment on any talks, which have been reported as being to the tune of £460million, but they commented the franchise is "not for sale".
The spokesman added: "The film's release has been postponed until April 2021 in order to preserve the theatrical experience for moviegoers."
This comment suggests the film will not be available for streaming on these platforms, however, the doors may not be closed on this method for post-release options for fans.
Commentators have responded in uproar to these claims, however, suggesting the idea of this film being available to streaming rather than the cinema could spell the end of going to the movies.
Forbes contributor Scott Mendelson noted: "…The mere notion that the next installment in the first modern blockbuster cinema franchise would skip theaters sent shockwaves through the industry.
"Yes, Apple and Netflix have money to burn, and this is as much about showing off than actual 'expense versus return' investments.
"But it would be a dangerous short-term play for MGM and EON with potentially disastrous long-term repercussions for a tentpole franchise that gets much of its allure from theatrical success."
DON'T MISS
Similarly, The Telegraph's Tim Robey said: "But this is Bond. Cinema owners are already reeling from the November-to-April shift, having counted on the film to tide them over through a grim-looking winter.
"Indeed, days after that decision, its knock-on effects were felt, and the entire Cineworld chain – second-largest in the world – closed its doors indefinitely.
"Not only would a straight-to-Netflix 007 deal have a savage impact on all cinemas that are managing to stay open next year, but it's hard to imagine how it wouldn't wind up diminishing the Bond brand irreparably.
"I shudder at the very thought of the brand new James Bond film lined up next to Emily in Paris and Ron Howard's The Grinch on the platform's front page."
Evidently, a decision to send No Time to Die to Netflix would have been one which could really hurt the cinema industry – and it doesn't look likely this will be happening soon.