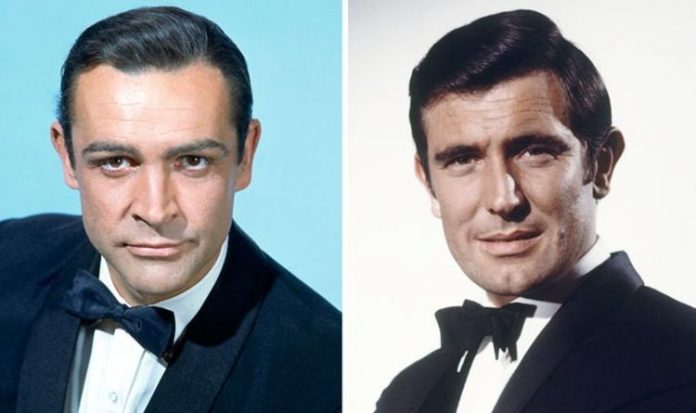 Back in 1967, Sean Connery starred in his fifth James Bond movie You Only Live Twice. The 007 star was bored with the lack of character development in the role and frustrated with both his salary and producer Cubby Broccoli. After Connery left the role, EON Productions decided to go with Aussie model George Lazenby for 1969's On Her Majesty's Secret Service.
Of course, Lazenby famously didn't return for another Bond movie, taking his agent's advice that the franchise was on its way out.
Nevertheless, On Her Majesty's Secret Service is regarded as one of the best Bond movies by fans and the 81-year-old looks back positively on his time as 007, praising Connery's influence in particular.
Speaking with Yahoo, Lazenby said: "I guess the whole Bond thing has lasted because of what Sean Connery laid down. The all-time greatest Bond was obviously him.
"Sean, for me, was always the man, the guy who inspired me to go for the part."
READ MORE: Sean Connery beat up Lana Turner's gangster boyfriend for pointing a gun at him
Lazenby added: "I met him a couple of times in LA and he told me to my face I'd been good. I've seen him say that in the papers too."
On Connery's death at 90 last Halloween, the one-time Bond said: "I was sad to hear that he passed last year. It was the end of an era. We all follow where Sean led."
On Her Majesty's Secret Service recently topped Yahoo's poll of Bond actors and experts with Lazenby being very happy to hear the news.
The Aussie actor said: "Over the years, it's aged like a fine wine, a bit like me. I've been told directors like Steven Soderbergh and Christopher Nolan figure my Bond movie to be the best one."
Lazenby added: "We were good friends on set. Much was made of our supposed differences but that was the Press looking for a news story.
"I was sorry to have lost my wife in the film at the end. The death of Contessa Teresa di Vincenzo Draco created a memorable cinema moment over 50 years ago.
"As my new bride, Tracy Bond, I wept for her loss. Now, upon hearing of Dame Diana's death, I weep again. My deepest condolences for her family. Love George xx."
Of course, with Lazenby not returning as Bond, Connery had to be persuaded back for 1971's Diamonds Are Forever.
Having considered American actors like Clint Eastwood and Adam West, in the end, United Artists boss David Picker made it clear that Connery needed to be brought back, saying the money was no object.
As a result, the Scottish star was enticed by a then-record $1.25 million salary to return for 1971's Diamonds Are Forever.
While to seal the deal, United Artists also offered the 40-year-old two back-to-back movies of his choice.
Connery ended up donating his $1.25 million fee to establish the Scottish International Education Trust. The charity could be applied to by Scottish artists in need of funding without having to leave their country to pursue careers.
READ THE FULL REPORT HERE