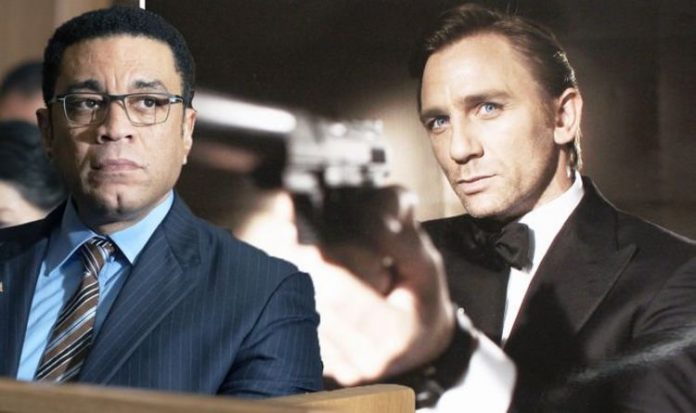 Lennix is best known for playing Joe Adams in the critically acclaimed film Ray. The Ray Charles biopic claimed Lennix a nomination for Outstanding Performance by a Cast in a Motion Picture at the Screen Actors Guild Awards. His on-screen co-star Jamie Foxx received an Academy Award for Best Actor. Now Lennix has his sights on Craig's James Bond role after the end of No Time To Die.
The actor recently appeared in an interview to discuss his return to the Justice League franchise, but touched upon becoming 007.
When asked about which franchise he would love to join, Lennix laughed: "James Bond!"
He added: "Those British people are always coming over here, playing our parts. We can do something back."
So far the role of Bond has not been played by any American actors.
Lennix doesn't have much of a chance at the moment following the latest odds which indicate the next Bond will be another British actor.
READ MORE: James Bond: Priyanka Chopra wants to be the next 007 after Craig
The Luther actor has been given 7/2 odds on taking over from Craig.
Lennix's chances of becoming 007 are also hindered by his age.
The 56-year-old is four years older than Craig, who began his Bond journey when he was just 37-years-old.
In the meantime, Craig is still due to play the spy in No Time To Die.
The film's release date was moved a number of times to work around the ongoing COVID-19 pandemic.
No Time To Die was previously due for release on April 2, 2021 before another national lockdown in the UK was announced and its release was moved to October 8, 2021.
Lennix is taking to the screen next month in the release of Zack Snyder's Justice League.
The Snyder Cut will reintroduce Lennix as Commander Calvin Swanwick, a military personnel who keeps tabs on Superman (Henry Cavill).
The new version of the film will reveal that Swanwick is actually legendary Justice League warrior Martian Manhunter.
The hero will have been hiding in plain sight to protect himself and Earth from otherworldly threats.
James Bond No Time To Die will be released in cinemas on October 8, 2021.
Zack Snyder's Justice League will be released on March 18, 2021 on HBO Max.
READ THE ORIGINAL REPORT