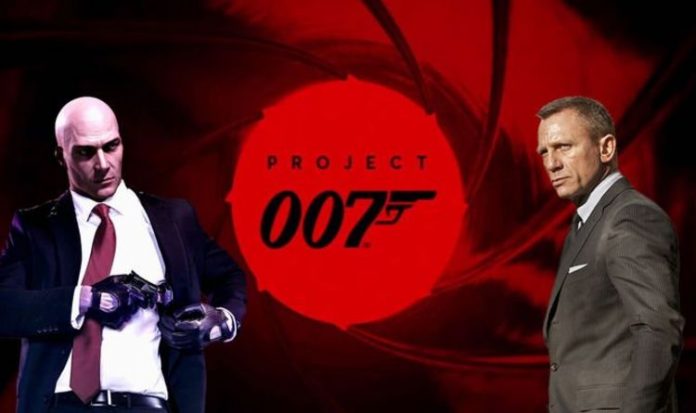 Hitman developer IO Interactive has revealed more about its upcoming James Bond game.
A brand new James Bond origin story, Project 007 was revealed by IO Interactive towards the end of last year.
The upcoming Bond spinoff doesn't have a release date, and appears to be in the early stages of development.
Fans have, however, been given new clues about the gameplay direction for the upcoming release.
In an interview with the Danish Broadcasting Corporation (DR), IO Interactive studio head Hakan Abrak revealed more about Project 007.
According to Abrak, the new 007 game won't be tied to any previous Bond movies, and will feature a completely original take on the character.
Furthermore, the studio already has ideas for a full trilogy of games, similar to how it's approached the Hitman series.
"We have been allowed to make our own digital Bond, which will not lean on a Bond actor," Abrak explains. "We are also making a completely original story, and you could easily imagine that a trilogy could come out of it."
Interestingly, Abrak reveals more about how the game was pitched to the James Bond rights holders, including producer Barbara Broccoli.
According to a separate report on PC Gamer, the rights owners believe that previous Bond games had relied on violence for the sake of violence and weren't worthy of the Bond name.
"Our background with the Hitman universe and our vision of what Bond is in a game format went straight to the heart of Barbara Broccoli," Abrak continues.
This is the biggest hint yet that that Project 007 will share gameplay similarities with the Hitman series, and won't be just another first-person shooter with an endless supply of enemies.
It's also shaping up to be the biggest project in IO Interactive's history, with the studio expecting to double in size over the next few years.
This much is hinted at on the IO Interactive website, where the company is already looking to recruit new talent.
"It's Bond, James Bond. Project 007 is a brand new James Bond video game to be developed and published by IO Interactive," reads the official description.
"Featuring a wholly original Bond story, players will step into the shoes of the world's favourite Secret Agent to earn their 00 status in the very first James Bond origin story.
"IO Interactive is currently recruiting elite talent from around the world to join the team that will build out this exciting and unique gaming title."