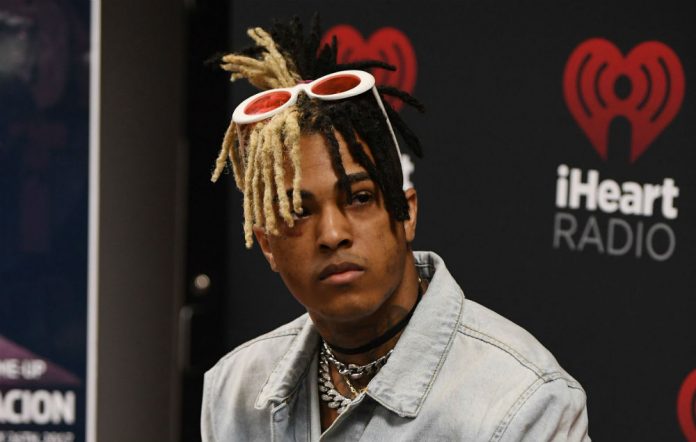 [ad_1]

Following the death of XXXTentacion, who passed away in a shooting in Miami on Monday (June 18), there have been many conspiracy theories and false rumours circulating online.
The rapper, real name Jahseh Dwayne Onfroy, has been confirmed dead by the local Broward Sheriff office. His manager has also released a statement confirming his death, stating that the artist "tragically passed away from a gunshot wound". An arrest has since been made.
Here are some of the conspiracy theories and false rumours, ranging from that he could still be alive to the suggestion that he may have predicted his own passing.
Some fans think he faked his own death
There has been speculation by some fans on social media that the rapper is still alive and faked his own death – despite official confirmation of his passing from authorities.
One Twitter thread that has been widely shared points to a previous publicity stunt that saw XXXTentacion appear to fake his own suicide, before revealing that it was for a subsequent music video.
The Twitter user, @vasinvain, suggests that the star either faked his own death due to "the amount of conspiracy in his life along with the overwhelming fame" or to promote a new single possibly called 'No Pulse' (there's no evidence that XXXTentacion had a single coming by that name).
The tweeter goes on to note how a video from the crime scene showed "no blood, no shattered glass, no bullet holes" and also argued that the rapper's forehead tattoo is missing in the clip, suggesting that the individual depicted could be "a double".
How has an old video caused confusion?
Last August, XXXTentacion shared a clip that appeared to show him taking his own life. It was later revealed that the incident was a publicity stunt ahead of the rapper's 'Look At Me' music video, released in September 2017.
Following XXXTentacion's death, an old video has been circulated of the rapper saying that he was still alive and that his apparent 'death' was part of a music video. While a number of fans believed it to be current, the clip actually dated back to August 2017 and refers to the 'Look At Me' publicity stunt.
Did XXXTentacion predict his own death?
In an undated Instagram Live video, XXXTentacion raised the possibility of his death. "If worse thing comes to worst, and I fucking die or some shit and I'm not able to see out my dreams, I at least want to know that the kids perceived my message and were able to make something of themselves and able to take my message and use it and turn it into something positive and to at least have a good life," he said in the clip.
The rapper continued: "If I'm going to die or ever be a sacrifice, I want to make sure that my life made at least five million kids happy or they found some sort of answers or resolve in my life regardless of the negative around my name, regardless of the bad things people say to me."
Fans have claimed that the clip was his "last" Instagram Live video before his death, but it's not currently known when exactly the video is from.
What are the Drake rumours?
There has been speculation by fans that lyrics from Drake's latest single 'I'm Upset' could have foreshadowed XXXTentacion's death. "SMS, triple X / That's the only time I ever shoot below the neck / Why you keep on shootin' if you know that n***a dead?", Drake raps on the track.
XXXTentacion previously had beefed with Drake after suggestions that he ripped off the flow of 'Look At Me' with the 'More Life' track 'KMT'.
Drake hasn't addressed the claims, but it appears that the rapper is actually referring to sending explicit and intimate photos to a romantic interest with the lyrics in question.
Police have arrested 22-year-old Dedrick D. Williams, who was taken into custody on Wednesday (June 20) and charged with first-degree murder.
[ad_2]