[ad_1]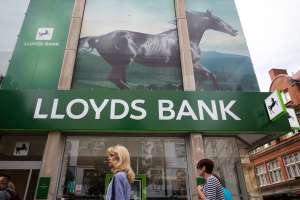 © Trinity Mirror Shared Services Limited
Lloyds is cutting back office staff this time


Lloyds Banking Group is to axe 450 jobs in a move that will mainly affect back office staff.
The lender chalked the move up to organisational changes that will help it "adapt and evolve to support changes in customer behaviour".
A spokeswoman said branch closures were not on the cards and the decision was in line with its current strategy.
Lloyds said it was also creating 255 new roles as part of the shake-up, and focused on a net figure of 195 job losses.
Lloyds said it would try to redeploy affected staff where possible.
"The group's policy is always to use natural turnover and to redeploy people wherever possible to retain their expertise and knowledge within the group," the bank said.
"Where it is necessary for employees to leave the company, we will look to achieve this by offering voluntary redundancy. Compulsory redundancies will always be a last resort.
"Today's announcement involves making difficult decisions and we are committed to working through these changes in a careful and sensitive way."
The news comes days after a report found bank and building society branches are closing at an "alarming" rate of nearly 60 per month, it's been revealed.
Consumer group Which? said that between the start of 2015 and the end of 2018, 2,868 branches have closed or are scheduled to do so – averaging just under 60 a month.
Which? said branch closures have been accelerating, so much so, that 670 will be gone by the end of 2018, on the back of 879 closures last year.
MSN Loneliness Campaign: Could you go a week without seeing anyone? We're helping three charities raise funds for the 9 million people affected by Britain's 'silent epidemic'. Find out more and please donate now.
[ad_2]