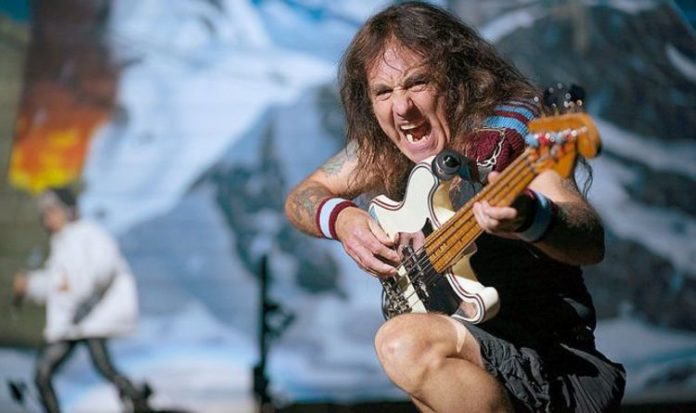 This is a real treat for fans of Iron Maiden's uncompromising and bold brand of theatrical, sweat-drenched heavy rock: more than 100 minutes of prime live action from their recent Legacy Of The Beast World Tour.
Here we get tourniquet-tight versions of songs the band stopped playing live years ago, such as Where Eagles Dare and The Clansman, inspired by 13th-century Scottish knight William Wallace (with its lusty crowd chants of "Freedom!").
The 16 tracks were recorded last year over three nights at a sold-out Mexico City arena – a mighty long way from the band's humble beginnings in East End pubs.
It isn't all head-banging mayhem, though. Maiden have always embraced tricky tempo changes as well as twin-guitar lead breaks and thought-provoking lyrics.
The galloping 1982 hit Run To The Hills tells the story of America's frontier wars from the point of view of the Native American Cree.
Flight Of Icarus is a relatively straightforward canter with a guitar solo that soars like the mythical Greek himself.
For The Greater Good Of God tackles religious fundamentalism, while frantic opener Aces High begins with Churchill and celebrates our valiant Battle Of Britain pilots.
Maiden's success – more than 100 million albums sold worldwide – is a testament to bassist Steve Harris who has ploughed his own musical furrow since 1975.
And they still work like Trojans. The Legacy Of The Beast World Tour began in 2018 and, postponed by Covid, is due to finish next summer in Europe.
So far, over two million fans have lapped up this set, which stretches from The Number Of The Beast's satanic menace to Hallowed Be Thy Name, the doom-laden saga of a condemned man.
While many bands go through the motions, Iron Maiden have lost none of their passion.