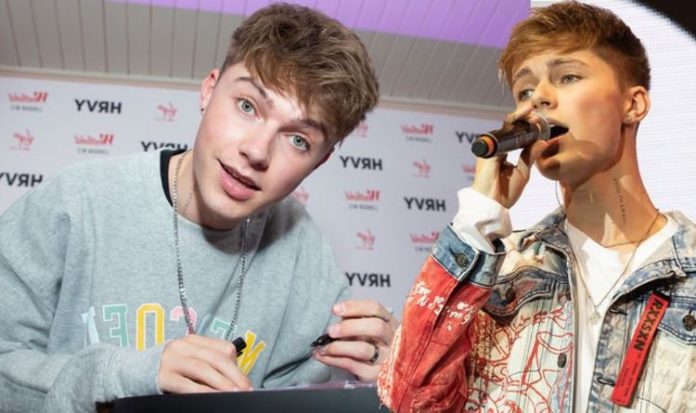 HRVY survived the second week of Strictly Come Dancing this weekend alongside his partner Janette Manrara. The stars took to the stage for the second time on Saturday night and delivered an incredible Waltz, awarding them 24 points overall.
While HRVY has become extremely popular on the dance floor, his fans will always remember him as the pop star that he is.
The 21-year-old singer has released a slew of singles over the past few years, including such hits as Personal, and I Won't Let You down.
But one of his biggest singles, Me Because of You, is one of HRVY's most recognised songs.
The high-pitched vocals and synth beats make the track stand out from his previous songs.
In an interview in April of this year, HRVY gave some insight into his upcoming album, which is due out November 20.
During the chat with Music Feeds he explained how he came up with the concept for his hard-hitting song.
He told the publication: "It's a cute little story because I saw a comment on Instagram from a fan that said, 'I'm only me because of you.'
"I immediately loved that line so I went into the studio with the concept to write a song around it."
HRVY had a bit of an emotional weekend, as he got through to the next round of Strictly, but was given a surprise along the way.
Upon being asked about his grandmother, Claudia Winkleman brought up a video of his nan Joyce.
HRVY screamed: "No way!" as Joyce began talking on the video.
"Hi Harv," Joyce said. "Hi Janette. I'm really looking forward to your dance this week."
She continued: "You've made us all so proud, I can't wait to see you Saturday night on the telly.
"We'll all be voting for you. Good luck. Love you lots. Nan."
As the youngster wiped the tears from his face, Claudia added: "I'm sorry, we didn't mean to make you sad."
Strictly Come Dancing continues Saturday at 7pm on BBC One.