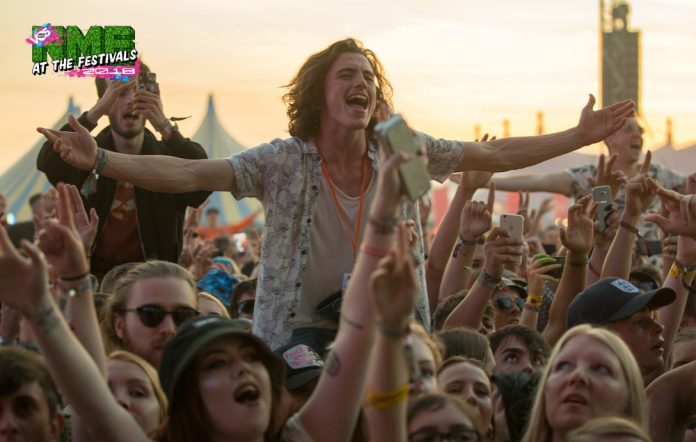 [ad_1]

There's no need to go broke the make the most of a summer of music
Festivals might be one of the best things about summer – weekends spent in fields with all your mates, running around watching all your favourite bands – but they're not your bank account's best friend. You needn't go broke to make the most of things, though. Our handy tips below should help you save a bit of cash for your next voyage to the campsite and beyond.
Volunteer
Festival tickets are expensive, but you don't always have to shell out to be there. There are loads of ways you can volunteer to help out over the course of an event and, in exchange for a few short shifts, you'll be granted entry for nada. Some of the jobs you can do might not be the most glamorous, but after putting in the hours litter picking you'll be able to run off knowing you've done your bit.
Some volunteer programmes, like Oxfam's steward one, require you to put down a deposit, but as long as you hold up your end of the deal, you'll get that money right back. Check Oxfam for a range of festivals including Bestival, 2000 Trees, Kendal Calling, and more. Hotbox offer volunteer places at Latitude, Reading & Leeds, and Rize.
Don't turn down freebies
The roads to festival sites are often lined with companies trying to palm off free samples on you. Don't turn them down, even if you don't think you'll want to eat that extremely nutritious sounding, gluten-free protein bar. 
Bring cash with you
Some festival food stands and bars take cards, but don't bank on it. Do you want to end up waiting half an hour in line for the ATM and then have to the suffer the indignity of being charged £2 or more to access your own money? Absolutely not. Make sure you get cash out ahead of time but don't forget to keep it in a safe place too.
Book travel in advance
If you need to get a train or bus to a festival, don't leave it till the last minute. Book your tickets further in advance to save as much money as possible. If you're going with a few mates, work out if it might be cheaper to share a ride and split the petrol money and parking pass between you.
Bring your own refreshments
Festival food is a rip-off. It's often gross, and even if it's not then it's definitely overpriced. Save yourself from paying £8 for a giant Yorkshire pudding and bring your own food with you. If you don't want to go full Duke Of Edinburgh and feel like leaving the camping stove and tins of beans at home, you can still save yourself some money by bringing crisps, cereal bars and the like so you don't have to buy as many meals on site. Don't forget to bring a refillable water bottle also – no one wants to be paying £3 any time you need a sensible drink, especially not when most festivals have free water refilling stations.
Check out the restrictions on what you can and can't take
Check what you can bring with you before you go. Your chosen festy, like most of them, won't let glass into the campsite? Make sure you decant that paint stripper vodka into a plastic bottle before you arrive. Is there a limit on the number of tinnies you can bring in? No one wants to stop by Tesco on the way and drop half their festival budget on booze only to have it confiscated at the gate.
Make sure you're bringing all the essentials you need to survive a few days in a field, too. You can pick up things like portable chargers and rain macs on site, but the prices will be hiked way up, wasting your precious drinking money.
Insure your phone
Even if you've never lost a phone as long as you've lived, there's still plenty that could go wrong at a festival. Do you want to tempt fate and have it water damaged if your tent leaks in a storm, get smashed up when you're a little bit worse for wear, or – even worse – end up in a faecal grave when it falls out of your pocket and into the long drop? Set yourself up with some cheap phone insurance (check what your policy covers) and you'll be thanking you-from-the-past if the worst should happen.
Go to these value for money festivals
There are so many festivals on offer these days, you don't necessarily need to go to one of the big ones to see your favourite bands. Smaller festivals are often way cheaper in ticket price but still draw big acts. For example, Sheffield's Tramlines is only £79 for three days, but you'll be able to catch Noel Gallagher's High Flying Birds, Craig David's TS5, Blossoms, De La Soul, The Magic Gang, Pale Waves, Mabel, and more.
Portsmouth's Victorious Festival will only set you back between £38.50-£49.50 per day. If those prices aren't enough to lure you in, check out the line-up. There's many a legend on it, from Brian Wilson to Happy Mondays, and from The Libertines to Paul Weller. Do your research before plumping for passes and you could be having the time of your life for next to nothing in no times.
[ad_2]