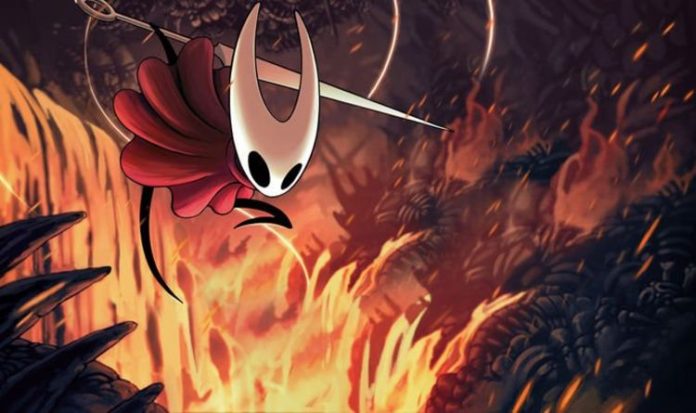 Hollow Knight Silksong is one step closer to release, as developer Team Cherry gets ready to reveal a ton of new details about the upcoming game.
The Hollow Knight sequel will make an appearance in the new issue of UK gaming magazine Edge.
According to outgoing editor Jen Simpkins on Twitter, Team Cherry will present a new demo, lots of screenshots and fresh gameplay details in the upcoming issue.
"Team Cherry presented a new demo, new screenshots and we did hours of interviews," Simpkins tweets.
"They were so generous with their time even though they've been so busy developing the game, as they know the fans have been waiting so patiently for details. We worked hard to keep it a surprise."
According to a follow-up tweet, the development team focused on the opening areas during the gameplay demo.
Sadly, however, there's no word on whether the demo will be released to the public following the launch of the magazine.
There's also no word on a release date (unless it appears in the magazine), although it sounds like it could be pretty close based on the amount of information shared with Edge.
Unbelievably, the original Hollow Knight launched all the way back in February 2017, while the sequel was announced in February 2019.
Perhaps Team Cherry will follow suit and release the new Hollow Knight in February 2021. What a start to the year that would be!
In case you missed out on the original, Hollow Knight is a Metroidvania-style platformer that shares a little in common with Dark Souls.
The sequel appears to be more of the same, although it takes place in the kingdom of Pharloom and shifts the focus to the character of Hornet.
"Play as Hornet, princess-protector of Hallownest, and adventure through a whole new kingdom ruled by silk and song!" reads the official Hollow Knight Silksong description.
"Captured and brought to this unfamiliar world, Hornet must battle foes and solve mysteries as she ascends on a deadly pilgrimage to the kingdom's peak.
"Hollow Knight: Silksong is the epic sequel to Hollow Knight, the award winning action-adventure. As the lethal hunter Hornet, journey to all-new lands, discover new powers, battle vast hordes of bugs and beasts and uncover ancient secrets tied to your nature and your past."
Hollow Knight Silksong is currently in development for Nintendo Switch and PC, although more platforms could follow.