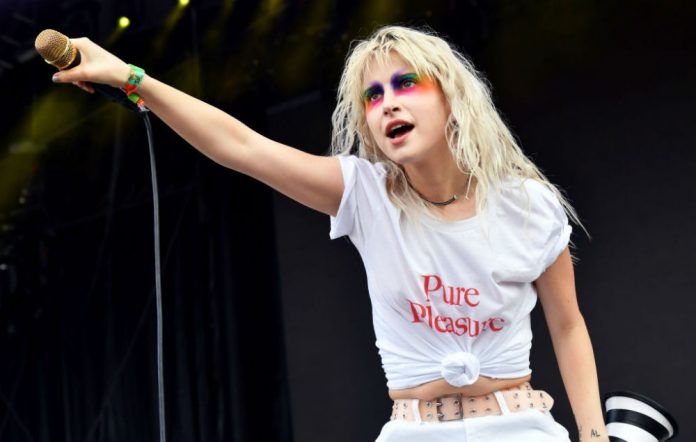 [ad_1]

The singer previously wrote a personal essay on her mental health
Paramore's Hayley Williams has opened up about her mental health, writing that 'getting healthy is a lifetime of process.'
The singer previously shared a powerful personal essay on the topic, detailing the pressures that come with social acceptance and 'fitting in'.
"*sheeesh, ppl love to talk shit when you finally getting to a good spot.* learning this now: being unhealthy may garner some empathy from previous apathetic onlookers… but nothing beats getting consciously healthy w/ true love around you. misery's romance will never compare," she began.
"AND 1 MORE THING — gettttttting healthy is a lifetime of process," she added. "kinda tired of folks treating mental health as an either/or situation. sometimes you're just in the grey for a while, making your way to the light. (pls don't shit on someone else's journey to a less-dark place)." You can see those tweets below.
In Williams' previous essay, she wrote that ""a lot happened in a short time."
"In the summer of 2015, I was an engaged, yellow-haired 26-year-old. There was a Grammy sitting on my kitchen counter and boxes everywhere from the move I'd made back home to Nashville after a few weird years in LA. I was going to get married that September, slow down some, plant a garden, have a kid, make another Paramore record. Everything was finally going to be perfect and I was going to live happily ever afte— Oh. Wow… Just threw up a little bit," she begins.
She goes on to discuss the departure of bassist Jeremy Davis, writing, "I woke up from that crash with one less bandmate… another fight about money and who wrote what songs."
"I had a wedding ring on, despite breaking off the engagement only months before," she said of her break-up with ex-husband, Chad Gilbert of New Found Glory.
"Then I didn't eat, I didn't sleep, I didn't laugh… for a long time. I'm still hesitant to call it depression. Mostly out of fear people will put it in a headline, as if depression is unique and interesting and deserves a click. Psychology is interesting. Depression is torment," she added.
Last month, the band explained that their latest single 'Rose-Colored Boy' was about overcoming the stigma that surrounds depression and anxiety.
FOR HELP AND ADVICE ON MENTAL HEALTH:
[ad_2]