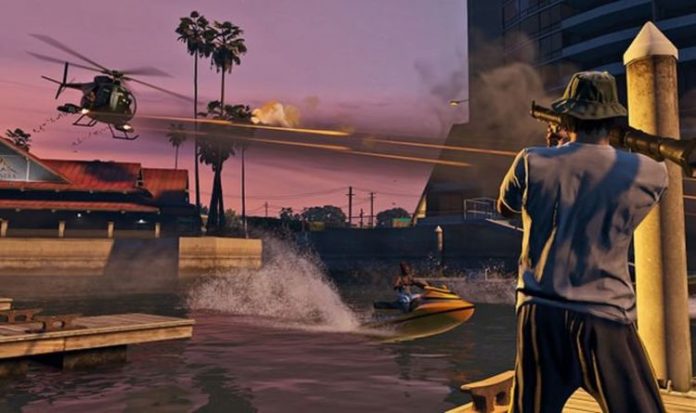 And the continuing success of GTA 5 and GTA Online could be connected directly to how well GTA 6 will turn out.
And with at least 12 to 18 months to wait until a next-gen launch for Rockstar Games' next big project, there will be plenty of time for GTA Online to expand further.
From what has been shared so far, the PS5 and Xbox Series X version of GTA 5 will be arriving in the second half of 2021.
This will give Rockstar the chance to build a truly next-gen version of GTA 6, even if that means waiting longer for a release date.
The downside to this is that gamers will have to wait much longer to play Grand Theft Auto 6 than first expected.
And analysts have backed the strategy, believing that it will only help make GTA 6 an exceptional game.
The only thing to note is that GTA 5 Online will need to continue to bring in new players and retain old ones to give Rockstar the breathing room to complete the new GTA game.
Recent evidence suggests that the development team will probably get the extra time needed, with GTA 5 having one of its best years yet.
2020 saw Grand Theft Auto 5 on PC, PS4 and Xbox One sell 20 million copies, which tops its own records set since 2013.
Becoming a staple on consoles and PC alike has helped propel it to new heights on Twitch and YouTube, too, with role-playing servers taking over from other trends.
And with GTA 5 arriving on PS5 and Xbox Series X in the coming months, the stage is set for continued success on new platforms.
As pointed out by Seeking Alpha, GTA Online could be the key to Rockstar finishing GTA 6 to the best degree, explaining in a new report:
"GTA 5's success will give Rockstar the leeway to truly push the boundaries on what is technically feasible for GTA 6.
"The fact that GTA 5 continues to be a money-printing machine means that Rockstar will be able to take all the resources and time it needs to perfect GTA 6.
"Take-Two, unlike many other companies, will not need to push out an imperfect or even broken product like so many of its competitors have.
"GTA 6 is perhaps the most anticipated video game of all time, which is not surprising given GTA's huge fanbase and Rockstar's reputation for truly innovative and groundbreaking releases.
"Moreover, the large time gap between the release of GTA 5 and the impending release of GTA 6 means that GTA 6 will likely be a far superior product in terms of realism, graphics, and AI.
Rockstar will almost certainly push the limits of what is possible as it has done with nearly all its previous major releases. Given that GTA 6 is undoubtedly the company's most important title to date, there is no telling how much money and effort will go into the game's development. While Take-Two has yet to announce the release date of GTA 6, the growing hype for the title is palpable."
Hopes are still high that Rockstar will reveal GTA 6 this year but recent predictions suggest the game won't arrive until at least 2022.