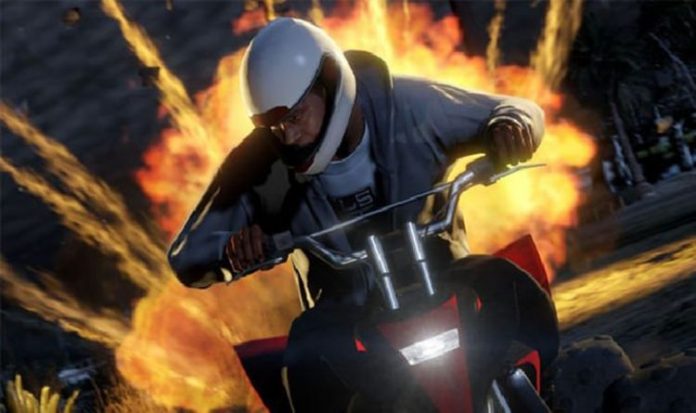 Rockstar Games will reportedly announce the GTA 6 release date next year, but it seems there could still be more waiting before that happens.
From what has been shared so far, GTA 5 will be the dev team's main priority for the coming months.
There's been plenty of rumours regarding the next-gen project, including leaks regarding its setting and location.
But as many gamers will already know, much of this has to be taken with a big pinch of salt until Rockstar make their own announcement.
The latest report suggests that an announcement regarding GTA 6 will be made during 2021, but it will come after GTA 5 arrives on PS5 and Xbox Series X.
This new version of Grand Theft Auto V won't be available until the second half of next year, with Rockstar telling fans earlier this year:
"As recently revealed at Sony's PlayStation 5 digital event, the adventures of Michael, Franklin and Trevor are coming to a new generation of consoles, including PlayStation 5, in the second half of 2021.
"The new generation versions of GTAV will feature a range of technical improvements, visual upgrades and performance enhancements to take full advantage of the latest hardware, making the game more beautiful and more responsive than ever."
The good news is that GTA 5 and Grand Theft Auto Online will be playable on PS5 and Xbox Series X via Backwards Compatibility.
"If you own a disc-based copy of any backwards-compatible game, you'll be able to insert that disc directly into your new PlayStation 5 or Xbox Series X (excludes PlayStation 5 Digital Edition and Xbox Series S consoles).
"Meanwhile, digital game owners will have instant access to download any compatible Rockstar Games titles they already have tied to their PlayStation Network or Xbox Live accounts. On PlayStation 5 these will be available from the Your Collection section of your Game Library and on Xbox Series X|S from the Ready to Install section.
"Either way, you'll be able to pick up right where you left off. Transfer save files and full games via LAN cables, connecting wirelessly, or with USB storage.
"You can also transfer the most recent cloud save tied to your PlayStation Plus or Xbox Live account – you may want to ensure cloud saves are enabled on your PlayStation 4 or Xbox One console before playing on PlayStation 5 or Xbox Series X|S."
The latest rumours regarding GTA 6 comes from YouTuber Son of Atom, via ComicBook, who also reported that an exclusivity deal between Rockstar and Sony is in the works.
This wouldn't extend to the game not being available on other platforms but would likely include some kind of content deal.
This could be connected to the full game, or just GTA Online, and wouldn't come as a huge surprise.
Rockstar already has a deal in place with Sony in connection with Grand Theft Auto Online, so it would make sense that something similar would happen on GTA 6.
"All PlayStation Plus members on PlayStation 4 will get GTA$1,000,000 (deposited into their in-game Maze Bank account within 72 hours of log-in) each month they play GTA Online until the launch of GTA Online on PlayStation 5," the latest from Rockstar confirms.
It should be noted that much of this should be taken with a pinch of salt until Rockstar Games makes an official announcement.
The next big project which will be coming from the famous studio will be the next Grand Theft Auto Online DLC.
This project has already been announced, and its timing suggests it could be connected with the launch of the PS5 and Xbox Series X consoles.
Rockstar has confirmed that the biggest ever update in the game's history is being released in 2020 which will add a new location to the game.
Fans are excited to find out if this means a major map change, or an entirely new place away from San Andreas.
News of the new expansion is expected in the coming weeks, and will be available on PS4, Xbox One and PC.