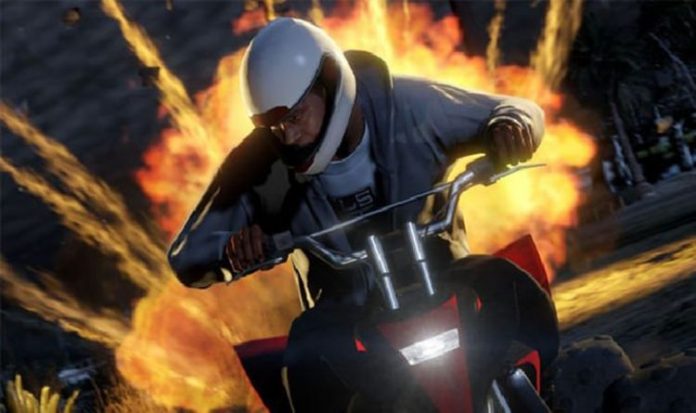 Rockstar Games' parent company, Take-Two Interactive, have confirmed that the studio will continue developing single-player experiences, and it sounds like this will include GTA 6.
It would make sense that the next Grand Theft Auto game would offer an offline storyline, considering all the previous instalments.
But following the roaring success of GTA Online, fans have been wondering what direction Rockstar could take the next game.
So it will come as welcome news that Take-Two will remain focused on single-player experiences.
News on the subject was shared during a recent earnings report, and was highlighted by the fact that Rockstar created new online with a single-player focus.
The Cayo Perico Heist was the first created that could be completed as a solo venture, rather than in a team.
This proved popular with gamers and it's easy to see why. While Heists are fun to play in a team, finding three players to complete all the missions with can prove difficult.
That's without mentioning the server issues that spring up routinely, disconnecting players while in the middle of a mission.
Speaking on the subject of single-player content and how popular the Cayo Perico Heist proved in solo mode, Straus Zelnick revealed that plenty more was on the way from Rockstar Games, telling investors:
"The folks at Rockstar Games intended to create a powerful single-player experience a story-driven experience.
"And Rockstar has always been known for great stories and great single-player experiences and then developed in addition, a massive multiplayer opportunity over the past years.
"And I think it's a reminder not that we needed one, the Rockstar Games can do both of those things at the highest possible level of execution in our business.
"There was a, I think there was an argument just a couple of years ago, not around here, not in this shop.
"But in some of our competitors offices, that single-player is dead, that it's all about multiplayer. We didn't believe that I said specifically and publicly that we didn't believe that, our labels don't believe that.
"And we deliver an array of experiences that range from hyper-casual mobile, to the most complex, the most robust, single-player and multiplayer experiences. And we intend to continue doing that."
Adding to the swirling rumours surrounding GTA 6 is a new report out this week that has fans hoping that Rockstar Games are preparing to launch a new Grand Theft Auto trailer.
A new job listing has provided fresh hopes that a new marketing project is being put together for something as big as a GTA 6 release date reveal, or game announcement.
The official role at Rockstar Games includes this description, which reads: "This role is responsible for shooting in-game footage for use in online and TV campaigns.
"Our process involves using internal video capture tools to shoot both cinematic and gameplay footage in a virtual 3D game environment. The successful candidate will love video games, demonstrate the ability to capture cinematic moments in-game, and work well both independently and directed closely within a team."
This doesn't prove that Rockstar is gearing up for a big project but it could mean something is being worked on that is coming to fruition that we might get to hear about this year.
Alternatively, this could be yet another project for the ever-hungry GTA Online, which is likely to receive more contents updates during 2021.