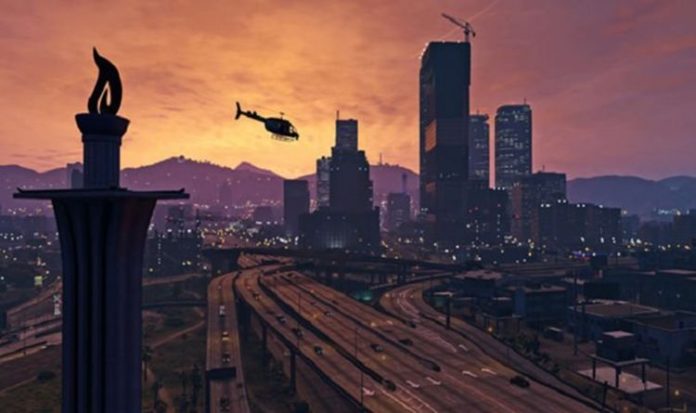 A new GTA 5 Online update can be downloaded today across all platforms ahead of the usual weekly patch.
Every seven days, Rockstar Games provides a Grand Theft Auto update that refreshes the rewards list, offers new discounts and sometimes adds new cars.
However, this week has seen the development team add something a little extra a full day before.
GTA 5 Update 1.36 was released a day early, bringing with it more than just new bonuses.
The good news is that Rockstar has included some important bug fixes for the Cayo Perico and one of the game's new vehicles.
The only downside is that this isn't a content update, meaning that no new cars or missions have been added to the game.
Rockstar Games released a very limited list of patch notes for today's GTA 5 update, which can be found listed below:
Fixed an issue that resulted in spoiler mods not appearing after purchase on the Ocelot Pariah
Fixed an issue that resulted in incorrect button prompts in the Japanese SKU when opening the safe on the Cayo Perico Heist finale
Miscellaneous stability fixes
Some gamers have been pointing out other changes that have not been listed in the patch notes, including some that concern the Cayo Perico Heist.
One GTA revealed online: "They patched the glitch allowing us to use impounded vehicles on the cayo gather intel mission."
Others have noticed that one of the more annoying glitches, the Penthouse God Mode Glitch, is still working in-game.
TezFunz, a reliable GTA news source, shared this on today's GTA Online update in regards to the remaining bugs and issues:
"They are aware of that penthouse godmode glitch, so we may get a background update that patches it.
"Best hope is to wait till the enhanced edition, since a version of such scale tends to provide an overhaul to the game, the type of action needed to fix glitches like that."
As mentioned above, the usual GTA Online Weekly update is expected to be released tomorrow, February 11.
Until then, these are the current discounts and rewards available in GTA Online:
Triple GTA$ & RP in Issi Classic Races
All Cayo Perico Heist setup costs are waived this week
An extra 50% GTA$ & RP on The Cayo Perico Heist finale's take, for players tackling it solo or with a crew
New Vehicle: The Mammoth Squaddie armored truck, now available from Warstock Cache & Carry
A free Enus Yeti Cap for logging in
The Armored Enus Paragon R, wrapped in the Doing Busy Work livery (previously only awarded for completing all Casino Missions) is this week's top prize at the Lucky Wheel
25% off the Kosatka Submarine and its Upgrades, including: Remote-Guided Missiles, Sonar Station, and Weapons Workshop
Additional Vehicle Discounts: 40% off the Weeny Issi Classic, 30% off the Ocelot Stromberg and Överflöd Entity XXR, plus 25% off the Pegassi Toreador
Prime Gaming Bonuses: Players who connect their Social Club account with Prime Gaming will get the Kosatka Submarine's Sonar Station for free, plus a GTA$200K bonus for playing any time this week
Prime Gaming Discounts: 35% off the Annihilator Stealth helicopter and 70% off the Progen Tyrus supercar.