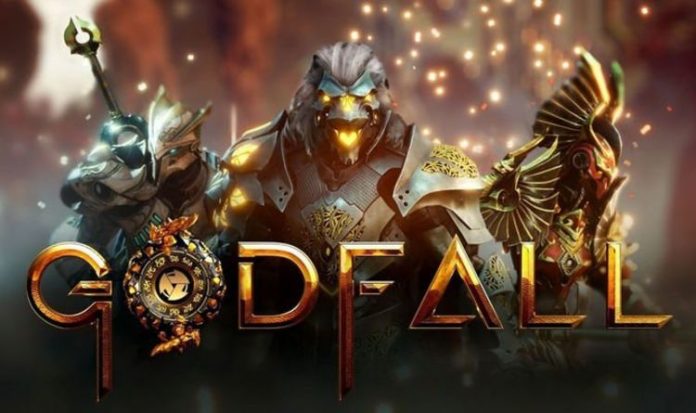 Godfall release date is fast approaching, with Gearbox and Counterplay Games set to unleash their loot slasher on PS5 and PC gamers soon. Godfall was the first game ever announced for the PS5, appearing way back when during last year's The Game Awards event. It has featured prominently during a number of Sony streams since then, such as the PS5 June reveal event and during an August State of Play.
Godfall PC unlock times
Los Angeles, 1pm PST, November 11
New York, 4pm EST, November 11
Sao Paulo, 6pm BRT, November 11
London, 9pm UK time, November 11
Berlin, 10pm CET, November 11
Cape Town, 11pm SAST, November 11
Moscow, 12am MSK, November 12
Beijing, 5am CST, November 12
Singapore, 5am SGT, November 12
Tokyo, 6am JST, November 12
Sydney, 8am AEST, November 12
Wellington, 10am NZST, November 12
So far there hasn't been an announcement on preload, with that looking like it won't be the case for PC gamers.
However, information has been revealed on the PC minimum and recommended specs, with details available on pre-order rewards too.
Minimum
Windows 10
AMD Ryzen 5 1600 // Intel Core I5-6600
12GB RAM
AMD Radeon RX 580, 8GB // NVIDIA GeForce GTX 1060, 6GB
Recommended
Windows 10
AMD Ryzen 5 3600 // Intel Core I7-8700
16GB RAM
AMD Radeon RX 5700 XT, 8GB // NVIDIA GeForce GTX 1080 TI, 11GB
All PC pre-orders will come with bonuses including: a Godfall Starter Pack of early equipment Augments and Trinkets; Chrome Silvermane, Phoenix and Greyhawk skin cosmetic variants; a yellow Typhon variant; and Zer0's sword from Borderlands.
Ahead of the release of Godfall, reviews have started to come in – with a number of publications doing reviews in progress for the PS5 and PC title.
Here are the verdicts of some critics…
Godfall review – God is a Geek – 85: "Godfall is a massive surprise. It borrows combat from God of War and has enough loot to make Diablo blush. It may look garish but it's well designed and has that 'one more go' factor."
Godfall review in progress – Destructoid: "The jury is out on whether or not this is worthy of the full $70 next-gen pricetag, but for now, colour me surprised."
Godfall review in progress – GameSpot: "The early signs are promising, then, particularly when it comes to combat. Mission design is uninspired thus far, with each one shuffling me from one fight to another with little else in between. Whether the combat has to carry the load throughout the entire game remains to be seen, but it just might be up to the task. I still need to dig into the Valorplates, which are sort of like skins for your character that come with different passive abilities and ultimate moves, and it seems to be a key piece of the game's loot grind."
Godfall review in progress – IGN: "As of right now, however, I'm enjoying Godfall, even if it's not doing much to wow me and the repetition of its missions is wearing a bit thin. It's got some fun and satisfying combat, a few genuinely novel mechanics, and graphics that range from absolutely gorgeous to a little over the top – but unless its thin story morphs into more than an excuse to go stab stuff, the grindable action-looter structure doesn't seem like it has enough variety to sustain its otherwise expansive customisation."