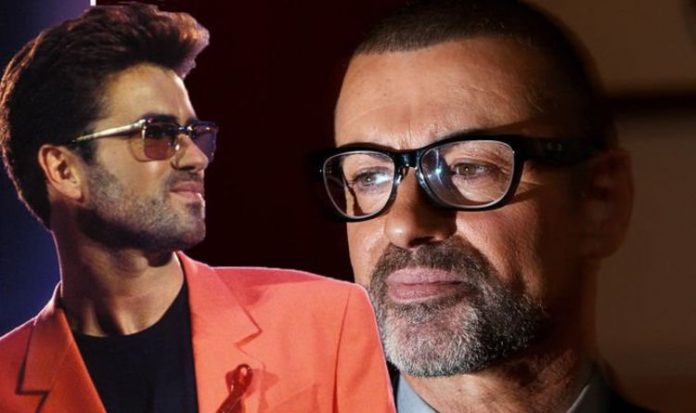 George Michael was a renowned singer whose song with Wham!, Last Christmas, is one of the iconic tunes of the Yuletide season. However, fans' festivities were stopped in their tracks at the news, which came out on Boxing Day, that George had died suddenly. But how did he die, and was it a broken heart?
George Michael died on December 25, 2016, of natural causes.
In the early hours of December 25, George's partner, Fadi Fawaz, found him in bed at his home.
George was 53-years-old when he died, and was later found to have had heart and liver problems, some of which could have been a contributing factor.
In the post-mortem examination, George was found to have died of natural causes and was found to have had dilated cardiomyopathy with myocarditis and fatty liver.
READ MORE:  James Bond actors: Expert describes how stars have maintained manhood
Dilated cardiomyopathy is a form of heart disease where the muscle becomes stretched and it becomes difficult to pump blood around the body.
It can be inherited, but it can also be triggered by high blood pressure, viruses and alcohol abuse.
As for myocarditis, which is also known as inflammatory cardiomyopathy, this is when the heart becomes inflamed.
This can also be caused by viral infection as well as toxins and autoimmune disorders.
With regards to George's diagnosis of fatty liver, this is when there is too much fat in the liver cells, which can progress to advanced liver disease.
While excessive alcohol consumption can cause fatty liver, it is not considered a primary cause, with non-alcoholic fatty liver (NAFL) being the initial stage of liver disease.
His partner, Fadi, spoke to The Sun after George's death, saying: "We were supposed to be going for Christmas lunch.
"I went round there to wake him up and he was just gone, lying peacefully in bed.
"We don't know what happened yet. Everything had been very complicated recently, but George was looking forward to Christmas, and so was I."
DON'T MISS
His phone call to 999 was also released when Fadi told the emergency services George was "blue."
In 2018 series Autopsy: The Last Hours Of George Michael, it was claimed this cause of death could have been triggered by difficult moments in George's life, including the grief he felt over lost loved ones.
George's uncle and grandfather took their own lives, while his close confidante, his mother Lesley Angold, also died.
As well as these tragedies, George's partner Anselmo Feleppa died in 1993 from a brain haemorrhage caused by AIDS, which left him "terribly depressed."
George said, according to the documentary: "It was terrifying news. I thought I could have the disease [AIDS] too.
"It took about three years to grieve, then after that I lost my mother. I felt almost like I was cursed.
American psychologist Dr Linda Papadopoulos said she believed George was a victim of persistent complex bereavement disorder, also known as complex grief syndrome, and was unable to overcome his emotional pain.
The condition can result in a "high level of impairment" in some cases including "destructive thoughts and behaviours, such as substance abuse."
In George's case, according to the experts featured in the documentary, George could have effectively died of a broken heart.
Dr Michael Hunter, who conducted a study of the singer's medical records for the documentary, added: "Loneliness triggers greater levels of the stress hormone cortisol in the body and this can greatly increase the risk of heart disease."