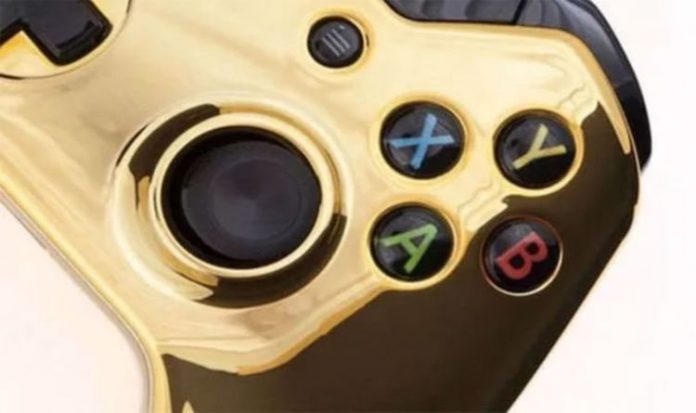 Xbox Gold subscribers be warned: the next batch of free Games with Gold titles are about to be released.
Xbox Gold and Game Pass Ultimate subscribers can download a selection of free games each month.
The first wave are available to download from the first of the month, while the second wave join the service on the 16th.
Indeed, if you're an Xbox Gold subscriber, then you can download a new Xbox One and Xbox 360 game from November 16.
The flipside is that you only have a few hours left to download Maid of Sker and Full Spectrum Warrior before they're replaced.
New games joining Games with Gold include Swimsanity! on Xbox One, and Lego Indiana Jones on Xbox 360.
And because of Backwards Compatibility, you can play both titles on Xbox One. In fact, you can even play both games on the newly released Xbox Series X/S, which is a nice bonus if you've just picked up a new console.
Xbox Series X/S users will also benefit from improved loading times when playing the Games with Gold releases on the console.
Swimsanity! is something of a hidden gem, featuring unique underwater co-op shooting action.
"Unleash the insanity! Team up with four friends and deploy a variety of unique powerups and weapons, or battle it out against each other to be the last Mooba standing.
"With over 150 challenges across 8 gaming modes, the intensity doesn't let up in this action-packed underwater co-op shooter."
It replaces horror game Maid of Sker, which is actually based on Welsh folklore.
Xbox 360 title Lego Indiana Jones is another solid title, featuring classic action from the fan favourite movie franchise.
"Put on your fedora, grab your whip, and search for fortune and glory.
"The Original Adventures takes the fun and creative construction of Lego and combines it with the non-stop action of the classic films. Build, battle, and brawl your way through all your favourite cinematic moments in the tongue-in-cheek Lego style."
It replaces Xbox tactical shooting game Full Spectrum Warrior, which started life as a training tool for the military.