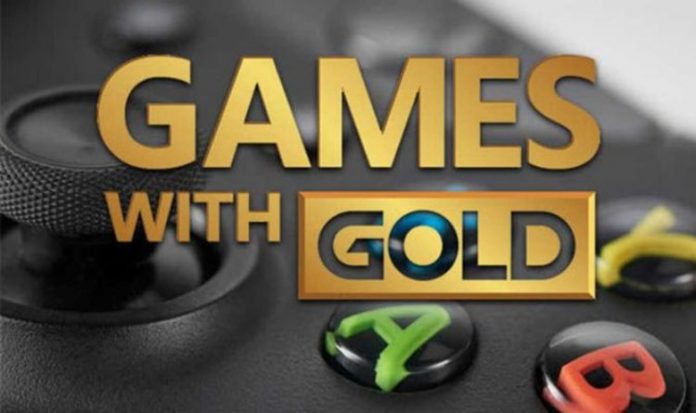 Microsoft has announced that the full lineup for Games With Gold February 2021 will include an Xbox Series X games.
This will be one of the first times the tech giant has included a next-gen title in its free games list since the Xbox Series consoles launched back in November.
Meanwhile, Sony has been offering up PS5 games pretty regularly, so Microsoft has got plenty of catching up to do.
The good news is that Games with Gold February includes one of the best Xbox Series X compatible games available.
Gears 5 is one of the best-reviewed titles in the franchise and will be available to download for free via Games with Gold from February 1.
Breaking with tradition, next month will include a total of five games, spanning from the original Xbox all the way to Gears 5.
It's unclear if this new lineup of Xbox free games has been boosted and announced around the same time the Xbox Live Gold price hike was revealed.
Microsoft confirmed to Express.co.uk today that gamers in the UK are also affected by the Xbox Live Gold price rise.
The cost of a one-month subscription has gone up by a pound, rising from £6.99 to £7.99. Simultaneously, the price of three months of access has risen from £17.99 to £21.99.
The biggest increase is for six month's worth of access to Xbox Live Gold, which is rising from £29.99 to £42.99.
The full lineup of Games with Gold February titles includes Gears 5, Resident Evil, Dandara: Trials of Fear Edition, Indiana Jones and the Emperor's Tomb, and Lost Planet 2.
Gears 5 is a fully optimised to be played on the Xbox Series X, meaning it comes with an improved frame rate and fidelity settings.
A message from Microsoft explains: "On Xbox Series X|S, players will experience reduced load times, support for Quick Resume, variable refresh rates, variable rate shading and 120 FPS in Versus.
"On Xbox Series X, visual fidelity jumps to 4K Ultra resolution courtesy of the Ultra-HD pack and Ultra-Spec graphics quality settings previously only available to PC players.
"Real time lighting quality is enhanced with the addition of Screen Space Global Illumination and Contract Shadow. Xbox Series X also allows for 60 FPS in campaign cinematics, contributing to a seamless blending of gameplay and cinematics."
The full list of Games with Gold February titles can be found below, complete with Microsoft descriptions:
Gears 5
Experience the celebrated campaign and multiplayer, now fully optimized for Xbox Series X|S. With all-out war descending, Kait Diaz breaks away to uncover her connection to the enemy and discovers the true danger to Sera… herself.
Resident Evil
It's the game that defined the genre. In this remastered version, join the special forces team, S.T.A.R.S., and investigate a mysterious mansion on the outskirts of Raccoon City. Stay alert because supplies are scarce, and the living dead are all around.
Dandara: Trials of Fear Edition
Discover secrets, dangers, and an array of unique characters in the world of Salt. In this Metroidvania-style platformer, a heroine arises out of the aether of fear to help a world on the brink of collapse. Featuring stunning handcrafted pixel art and original soundtrack compositions that bring a visual and auditory wonderland to life.
Indiana Jones and the Emperor's Tomb
It's time to put on your fedora and help Indy recover one of the most powerful artefacts known to man. In epic, globe-spanning fashion, take on Nazis and the Asian underworld to track down the mysterious Heart of the Dragon before it falls into hostile hands.
Lost Planet 2
After 10 years removed from the original title, return to the troubled planet torn apart from the ongoing battle for thermal energy. Play four-player co-op and customize your character with an arsenal of weapons and vehicles to pilot.