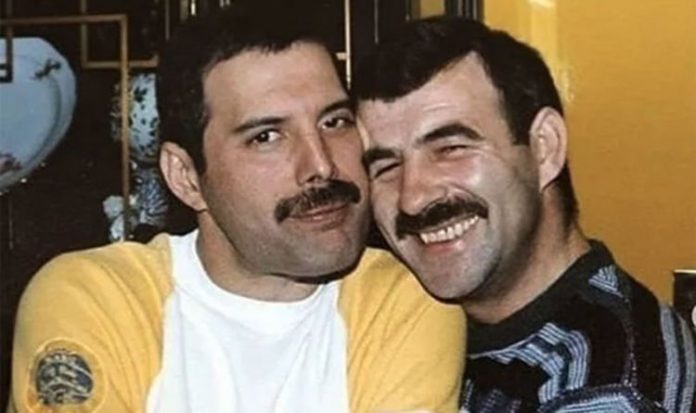 If you take a look at the pictures of Freddie with Jim and Winnie above, it is clear that he had a type.
The early 1980s were the heady time of mustachioed 'macho' men like Burt Reynolds and Tom Selleck's Magnum PI and the gay scene embraced the look.
Unlike the depiction of their relationship in the film, Jim was already seeing Freddie while the star was based in Germany and he would fly out to see him at weekends. He soon started to suspect there was something else going on.
Jim described the complicated three-way tug of love in his autobiography Mercury & Me.
It all built to a dramatic confrontation between Freddie, Winnie, and Jim at the Queen icon's outrageous drag ball birthday.
SCROLL DOWN TO SEE FOOTAGE OF FREDDIE'S 39TH BIRTHDAY PARTY IN MUNICH