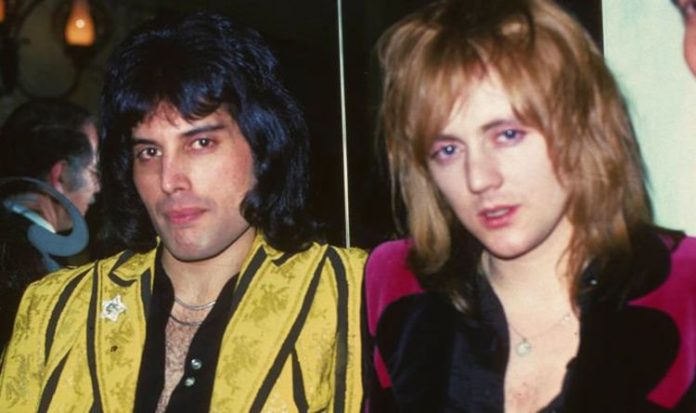 Freddie passed away just before 7pm on Sunday November 24, 1991. He had been ill for many months. Every year his fans, friends and family remember one of the greatest rock stars of all time. How do you pay tribute to such a singular and special talent? Roger Taylor singled out one particularly powerful and beautiful dedication to his much-missed friend and bandmate.
Roger simply wrote that he was "very moved by this" next to a picture of the wonderfully-worded celebration of Freddie.
Not only is it deeply heartfelt, the tribute also plays with the titles of various well-known Freddie and Queen tracks.
It says; "You were the greatest frontman and showman in this universe. From Barcelona to the Seven Seas of Rye, The Greatest Pretender was more than a rock star.
"You are a legend who will never die."
READ MORE Freddie Mercury: Why John Deacon DIDN'T visit Queen star at the end 
The tribute continued: "A lover of life, a writer and singer of songs with a voice made in heaven and destined to Breakthru.
"Thank you for blessing this world with your magic. Freddie Mercury, we will always love you."
Both Roger and bandmate Brian May stay in touch with their fans on social media and messages soon poured in wishing Roger well on a day when he will be reminded of the friend he lost.
Of course, Roger never needs any reminding, since he has an extraordinary and positively enormous statue of Freddie at home! 
SCROLL DOWN TO SEE THAT INCREDIBLE FREDDIE STATUE IN JOHN'S GARDEN.
The huge statue is a replica of the bronze one which stands overlooking the shores of Lake Geneva.
It was placed there because Queen recorded so many classic albums at their studios in Montreux. The town and the studio became a haven for Freddie in his final months.
Even as his strength was failing, he would come into the studio for a few hours a day to lay down as much material as he possibly could for the album Innuendo and the posthumous Made In Heaven. 
A copy of the famous statue towered over the entrance to the Dominion Theatre in London, where the musical We Will Rock You played – and apparently, Roger sneakily stole it…
We Will Rock You ran from May 14, 2002 until May 31, 2104. Ben Elton, who wrote the book, has claimed that Roger took the statue before anyone else could lay claim to it.
The Queen drummer now has probably the world's biggest memorial to his Queen bandmate at his Guildford home.
Roger said of the enormous reminder of his friend: "I have a statue of Freddie in the garden, which I love, it's great, it's very big.
"I also thought it would be very funny to have the statue there and I think Freddie would have found it hilarious. He would have found it really funny."