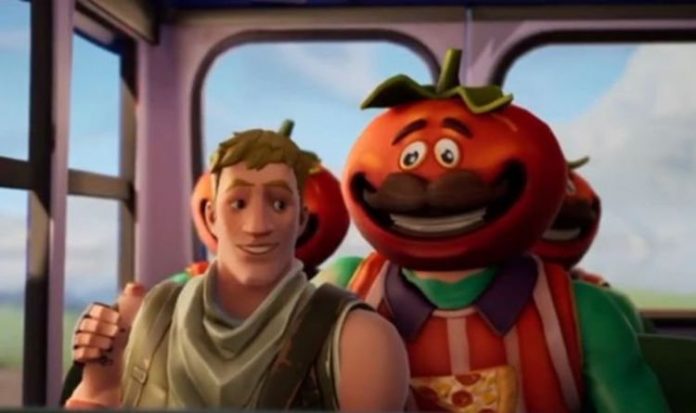 Fortnite gamers are on the lookout for a Tomato Basket that they can collect from a nearby farm to help complete the latest Challenge list.
The good news is that streamers have been on the latest tasks set by Epic Games since they went live and we now know where players need to go to complete them.
One of the top Challenges for this week is to Collect a Tomato Basket from a nearby Farm in Fortnite.
The good news is that gamers don't have to venture too far from Tomato Town, as finding the Tomato Basket fits in with another challenge on this week's list.
WHERE IS THE TOMATO BASKET IN FORTNITE?
As confirmed by those completing the quest this week, the Tomato Basket in Fortnite can be found North of Colossal Coliseum.
Gamers believe that there are three locations on the map where you can find a Tomato Basket in Fortnite.
These are all situated in the same area of the map, although one is a little more east than the others.
The Eastern-most Tomato Basket can be found in a big house, usually located in the kitchen.
You'll need to find on the table and interact with it to complete the current challenge across all platforms.
The other two locations are very close to each other and are usually found in the upper floor of the barn and in a farmhouse kitchen.
The new event started on December 18 and isn't scheduled to end until January 5, meaning there's plenty of time to complete Snowmando's Quests.
These unlock free Outfits, while Fortnite fans can also enjoy flying planes through the chilly skies, playing fan-favourite LTMs, and enjoying the snowy scenery.
A message from Epic Games explains: "Over the course of Operation Snowdown, Snowmando will offer Quests you can complete for free rewards, including the perfectly-wrapped Shield Surprise Back Bling, the snowglobe-topped Frosty Globes Pickaxe, as well as Gliders, Wraps, another Back Bling and Pickaxe, and more.
"If you complete nine Operation Snowdown Quests, you'll unlock the Snowmando Outfit, and if you complete twelve, you'll unlock the winter-inspired Frost Squad Outfit. Both Outfits are free!
"Having a battle-filled background, Snowmando has brought in wintery items from his piercing past.
"Take flight in Snowmando's custom X-4 Stormwing planes, and on the ground, disguise yourself as an ordinary snowman with Sneaky Snowmandos, cause cold feet with Chiller Grenades, and gift yourself loot with Snowmando-wrapped Presents."