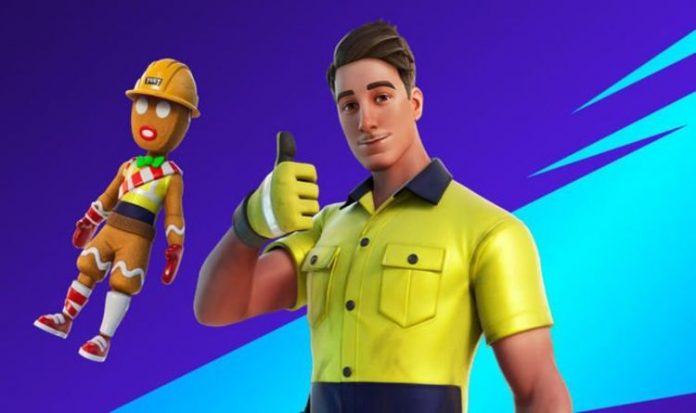 A new Lazarbeam skin collection is being released this week, but not before Fortnite servers are taken down for a new game update.
The good news is that developers Epic Games has confirmed what is being planned for the launch of update 15.50.
Before the new Lazarbeam collection is made available via the Item Shop, gamers will see the Hand Cannon return back to the Vault.
This will be released by another old weapon which will get its chance to shine again, although it's unclear what has been selected.
Epic has also announced they are making changes to how Creative Mode works, posting this week:
"The Hand Cannon heads back to the vault, while another item returns. Spread the news! New Island size in Creative & localized Featured Creative Hub support."
HOW LONG ARE FORTNITE SERVERS DOWN FOR UPDATE 15.50?
Epic Games has revealed that Fortnite servers will be going down at 9am GMT, but have not provided much in the way of how long maintenance will last.
From an estimate shared on the Epic Games Site, Fortnite servers could be down for a total of three hours.
That's the longest possible prediction, meaning that servers will likely be up much sooner than that.
For gamers in the United States, Fortnite server downtime will begin at 4am ET, across all platforms.
Here's what we know about this week maintenance schedule, with Epic telling gamers: "A new update rapidly approaches.
"v15.50 is scheduled for release on March 2. Downtime will begin at approx. 4 AM ET (09:00 UTC)."
This will be followed by the launch of the new Fortnite Lazarbeam set, which has a release date scheduled for Thursday, March 4, 2021, at 7 PM ET.
Lazarbeam is joining the Icon Series, boasting a toolbelt, sunnies, and hardhat as part of the upcoming Lazarbeam Outfit.
And while Lazarbeam will be hitting the Fortnite Item Shop on Thursday, gamers will get a chance to unlock it early.
"On March 3, 2021, Lazar & Fresh's Super Knockback will take place — a tournament inspired by Lazarbeam's favourite weapon the Flint-Knock Pistol. In this Duos tournament, top-performing teams in each region will unlock the Lazarbeam Bundle before it's in the Item Shop!
"In Lazar & Fresh's Super Knockback, many of the weapons at your disposal are more powerful versions of knockback weapons. You'll find Lazar's Flight-Knock, a custom version of the Flint-Knock Pistol, from Supply Drops. And if you've taken damage, you can Emote to heal. Fall damage is vaulted."
Specific timing for each region can be found in the Compete tab in-game, and you'll be able to play up to 10 matches in your region's 3-hour window. To compete, players must have 2FA enabled on their account.
More Fortnite news is expected to be announced by Epic Games in the coming weeks, with Season 6 scheduled to arrive later this month.