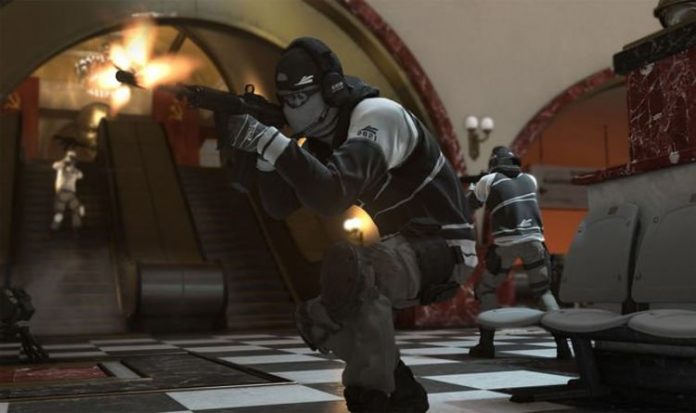 Activision and developers Treyarch have confirmed that the next Call of Duty Black Ops: Cold War update is coming this week.
With so much content recently added to the game, there is still plenty being planned for Season 2.
Treyarch has revealed that March 4 will be the day more changes will be coming to Call of Duty Warzone and Cold War.
This will include new operators and cosmetic bundles coming to the store, as well as new playlists for Cold War.
The New Rapid Fire Moshpit will be one of the big changes, with Treyarch confirming this week:
"A new MP playlist that's designed to keep the action non-stop, both in and out of your matches.
"Players can jump into games of Team Deathmatch, Domination, Kill Confirmed, and Hardpoint on the game's smallest and fastest maps, including Apocalypse, Nuketown '84, Crossroads Strike, Raid, Express, and Garrison.
"But the game's rules have been tweaked to keep the action moving at a rapid pace, starting with a constant radar sweep that pings the map throughout the match.
"Oh, and the Ghost Perk will be disabled, so you'll be detectable at all times. Also, the time between matches will be reduced to get players back into the action as fast as possible. Good luck!
"Keep testing your gunfighting proficiency with the free-for-all fan favourite Gun Game mode, available since Season Two's launch. Progress through 20 weapons and become the first player to get a kill with all of them.
"Aggressive Operators will want to jump over to Apocalypse 24/7, a small-to-medium-sized map set in a jungle cartel base in the heart of the Golden Triangle. Of course, perennial favourites like Nuketown 24/7, Face Off, and more are also included in this week's Featured Playlists, so there's plenty of modes and maps for players to choose from."
New stuff will also be coming to Call of Duty Warzone, with a new Tournament also being hosted this week.
The Toronto Ultra $100K Payout is back on March 1 and 2, while Call of Duty League gears up for its first Major Tournament of the year with all 12 teams competing starting March 3.
The final day of the Call of Duty Warzone Toronto Tournament is being held later today and will include more well-known streamers.
Gamers interested in seeing the drama unfold in Verdansk can tune in starting at 10AM PT/1PM ET on the Call of Duty Twitch channel.
For gamers in the UK, this will mean watching the Call of Duty Warzone tournament at 6pm GMT on March 2.
Meanwhile, the Call of Duty League will be back in action this week, with all 12 teams competing in Major I Tournament matches that will get started on Wednesday, March 3, at 12PM PT/3PM ET/7PM GMT, all culminating with the Major I Final on Sunday, March 7.
All games will be live and on-demand on the CDL YouTube channel and the CDL website, with more news expected to be shared before everything kick-off.