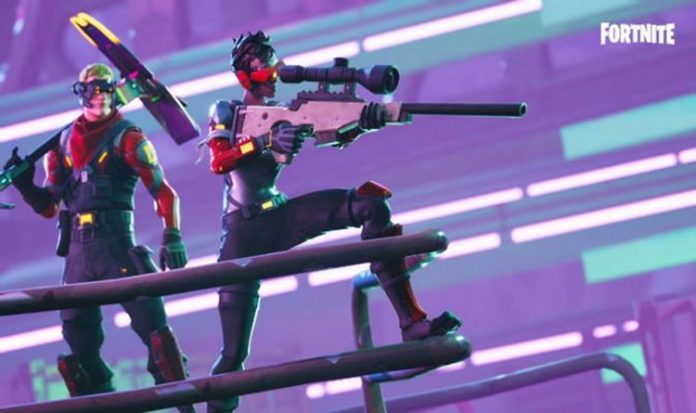 Epic Games is launching its next big Fortnite Season Update, offering up new content via a new patch.
The good news is that update 15.40 is scheduled to be released Today, February 16, 2021.
Epic Games has also shared a few teasers regarding the big patch, which includes the development team bringing back an unvaulted favourite.
What that means is anyone's guess, but some fans are hoping it includes the return of the Pump Shotgun.
Here's what we know is being teased for Fortnite update 15.40 for today's patch:
Blast back with an unvaulted favourite!
Fun for the whole squad! Characters will have more Exotics in stock for allies (or enemies) to acquire.
LTMs coming soon: Air Royale and the Floor is Lava.
Adjust object/build level of detail in PC Perf Mode alpha.
Elsewhere, Epic Games has confirmed plans to adjust the object/build level of detail in the PC Perf Mode alpha.
Based on the number of teasers being sent out, today's Fortnite update could be one of the final of the season.
HOW LONG ARE FORTNITE SERVERS DOWN FOR UPDATE 15.40?
Epic Games has confirmed that Fortnite servers are going down at 9am GMT, but have not provided much in the way of how long maintenance will last.
From an estimate shared on the Epic Games Site, Fortnite servers could be down for a total of three hours.
That's the longest possible prediction, meaning that servers will likely be up much sooner than that.
For gamers in the United States, Fortnite server downtime will begin at 4am ET, across all platforms.
And with February 17 the scheduled end date, it will be interesting to see if this latest updates changes anything.
A full description of the event reads: "Taking place February 10 – February 17, Community Battles: Hearts Wild Team Battles brings 65 Creators with players from all Fortnite servers into a series of unique challenges. Help your favourite Creators earn as many points as possible for an opportunity to claim some sweet in-game rewards.
"To join in on the fun, visit the Hearts Wild Team Battles website to join a Creator's team and stay on top of the latest challenges and leaderboard progression. Each participating group is represented by 5 different Creator teams. Spots are limited (20,000 per team), so join now!
"Between February 10-17, registered players can participate in new challenges every day. Follow your team's challenge list and leaderboard progress on the site. The higher your team's position among the teams of the same group, the more in-game rewards your team may claim in the end."